[Official Trailer] Zack Snyder's 'Justice League' Shows Limited Audience, Streaming Report Says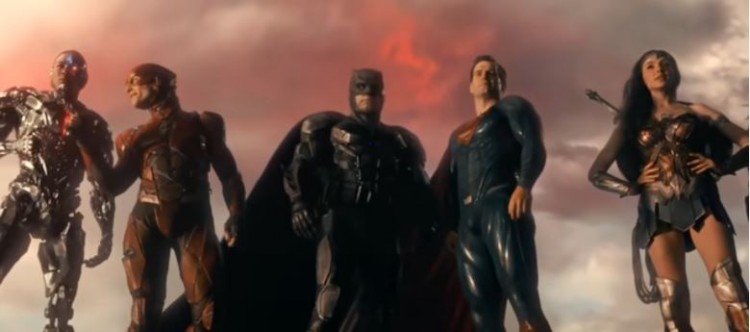 Zack Snyder's "Justice League" (also known as the Snyder Cut) has been one of the most interesting movie experiments after a period of time. With a few new HBO Max subscriptions, fresh reports suggest its current position is just an average hit.
The infallible and intense fan campaign helped a lot that provided Warner Brothers' major DC superheroes two great opportunities. These are studio-preferred "Justice League" of 2017 and Zack Snyder's cut on HBO Max in April of this year.
The persistence of the two has delivered an engaging report in precisely what audiences truly fancy. According to fans' response, it would show that an extraordinary director's vision succeeds creatively.
WarnerMedia CEO Ann Sarnoff said, "I appreciate that they love Zack's work and we are very thankful for his many contributions to DC. We're just so happy that he could bring his cut of the Justice League to life because that wasn't in the plan until about a year ago. With that comes the completion of his trilogy. We're very happy we've done this, but we're very excited about the plans we have for all the multi-dimensional DC characters that are being developed right now."
In terms of current HBO Max's viewership, "Justice League," however, was not only outshone by "Wonder Woman 1984." Roku's HBO Max December launch genuinely drove more audiences to the service relative to the anticipated's director's cut of the superhero adventure.
"Godzilla vs. Kong" leads the pack with 8.1% of total viewership. "Justice League" landed third, garnering 6.3% during its January launch. Even with the various metrics for measuring viewership, it's evident that "Justice League" wasn't almost as expected as what its followers say.
It certainly drove HBO Max with traffic but unsuccessful in surpassing less blockbuster-centered fare. Perhaps one of the reasons is the length where less than half of the viewers completed watching the film in its first week.
Zack Snyder's "Justice League" casts Ben Affleck (Batman), Gal Gadot (Wonder Woman), Jason Momoa (Aqua Man), Henry Cavill (Superman), Amy Adams (Lois Lane), Ezra Miller (The Flash), Ray Fisher (Cyborg), Jeremy Irons (Alfred Pennyworth), Diane Lane (Martha Kent), Ray Porter (Darkseid), Ciarán Hinds (Steppenwolf), Jesse Eisenberg (Lex Luthor), and J.K. Simmons (Commissioner Gordon).
© 2023 Korea Portal, All rights reserved. Do not reproduce without permission.