Japan Records Its Earliest Cherry Blossoms Bloom In Over 1,000 Years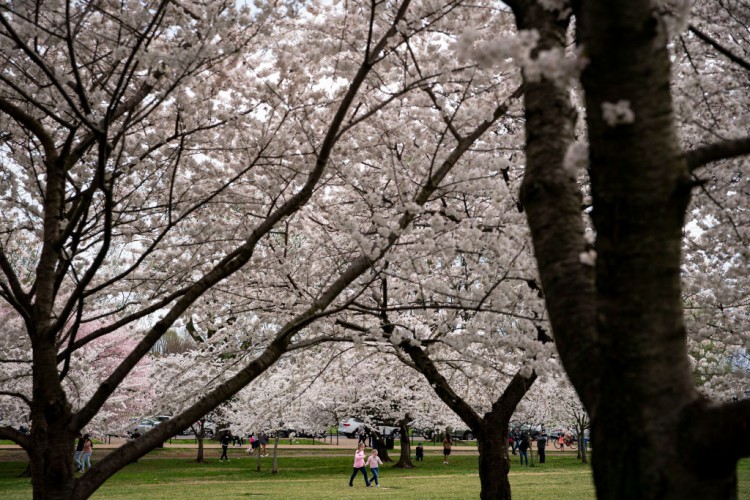 Cherry blossoms in Japan are among the attractions tourists from around the globe do not want to miss. They are given this early treat when Japan has recorded the earliest cherry blossom bloom in 1,200 years.
However, despite the optimism since the Japanese people and the rest of the world will be able to see the cherry blossoms peaking earliest after a millennium, environmentalists are saying this is a sign of a big climate crisis.
During the spring, people all over the world are watching the blooming of the "sakura" or cherry blossoms, characterized by pink and white flowers across cities and mountains, with the petals falling to the ground and covering the space.
This "peak bloom" only lasts a few days, but today, it has reached the earliest bloom after over a thousand years. Crowds celebrate this bloom with viewing parties, gathered in where the cherry blossoms are to take photos and organize picnics under the cherry blossom trees.
This record-breaking earliest cherry blossom bloom is being studied by scientists as a sign of a larger climate crisis that can be threatening to ecosystems everywhere.
Yasuyuki Aono, Osaka Prefecture University researcher, gathered records from Kyoto during the 812 A.D. out of historical documents and diaries. In Kyoto, cherry blossoms peaked as early as March 26th, the earliest in over a thousand years.
In the capital city of Tokyo, Japanese cherry blossoms bloomed as early as March 22nd.
Dr. Lewis Ziska of the Columbia Universities Environmental Health Science said, "As global temperatures warm, the last spring frosts are occurring earlier and flowering is occurring sooner."
The dates of the peak bloom differ each year, depending on weather conditions, rainfall, and more. The usual cherry blossom peak happens in mid-April for centuries. This is the first time cherry blossoms bloomed early, looking at history.
© 2022 Korea Portal, All rights reserved. Do not reproduce without permission.