WENDY's 'Like Water' Lands Top 1 On iTunes Soon After Its Debut In 30 Countries Worldwide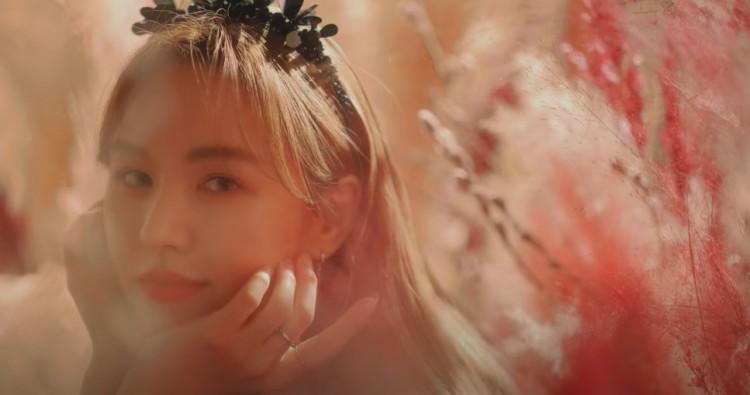 After many previews, surprise announcements, and weeks of anticipation, Red Velvet's Wendy has launched her solo career, following various other artists like BLACKPINK's Rosé. On Monday, April 5th, Wendy unveiled the official music video of her solo track "Like Water" with the mini-album of the same name.
Unprecedentedly gaining more than two million views and counting as of press time, "Like Water" shows off Wendy's personality, with the beats of the music that are light and airy.
SM Entertainment, Red Velvet Wendy's agency, earlier confirmed this solo project and detailed it on the release last Wednesday, March 24th.
The album has five tracks, including a collaboration with Seulgi, another Red Velvet artist.
With the launch of Wendy's mini-album, also unveiled were music video teasers, mood samples, teaser images, and so much more.
The social media world is celebrating. Netizen @today_is_ssw said, "What I like about Wendy's 'Like Water' album is she never wastes any page on it (especially in the photobook version)... she makes sure to include her messages to luvies via text or the captions every page and never forgets to remind us how thankful she is."
This is her first comeback as a solo artist after launching her career with Red Velvet under her agency, SM Entertainment, in 2014.
"Like Water" is also gaining success on the iTunes Top Albums charts in 30 countries, including Australia, Mexico, Saudi Arabia, Turkey, India, Indonesia, Thailand, Vietnam, and more. Wendy also makes history by being the first Korean female solo artist who topped in most countries.
Not just this, Wendy's album also soared high toward number one on the domestic albums charts of Hanteo and Yes24. This title track, "Like Water," also placed top one on several music websites following its launch. Korea Portal would like to congratulate Wendy on this successful launch!
© 2023 Korea Portal, All rights reserved. Do not reproduce without permission.