Why 'The Penthouse' Soundtrack Is Infuriating Filipino Listeners?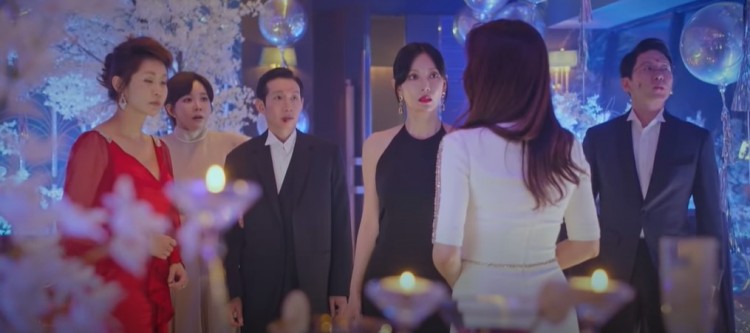 "The Penthouse 2" has concluded, and according to their ratings, they are undisputed among the rest of the Korean dramas.
According to Soompi, SBS' "The Penthouse" Season 2, which aired its last episode yesterday, April 2nd, scored their nationwide ratings of 21.5 percent, 25.2 percent, and 25.8 percent on average, respectively for the three parts, earning them the reputation of being the most-viewed show on that day.
"It seems like just yesterday that we began Season 1, but we've already arrived at the end of the second season. This journey was only possible because of the hard work and passion of the cast and crew, as well as the incredible support we received from viewers," the production team said.
Meanwhile, a writer for Cosmopolitan Philippines, a fashion and entertainment magazine that also has editions in Australia, Greece, South Africa, and the United Kingdom, among many others, expressed what she thinks about the "The Penthouse" soundtrack, which is also one of the interesting parts of the project.
"If you're a fan of over-the-top dialogue and scenes, this drama is for you! There's a lot of competition, infidelity, opera-singing, and-my favorite-murder," Lily Grace Tabanera stated.
She even titled her article, translated in English, "Listen To 'The Penthouse' Soundtrack If You Want To Get Irritated."
Lily Grace suggested that the readers listen to the soundtrack of "The Penthouse" that features songs including "Bloody Hera Palace, "The Beginning of Obsession," "Unfair Death," Desperate Maternal Love," and more.
"I swear, listening to the OST will make you feel like you're in your very own drama!... You will be really irritated," the Cosmopolitan Philippines writer said.
However, she noted that this is the perfect playlist to amplify your morning and where you can get to re-live the most dramatic scenes in "The Penthouse."
A season three for "The Penthouse" has been confirmed by the production! They said, "They added, "Please look forward to find out what kind of story awaits in Season 3 of 'The Penthouse'."
© 2023 Korea Portal, All rights reserved. Do not reproduce without permission.