Season Finale Of 'The Promised Neverland' Season 2 Anime Left Fans Completely Disappointed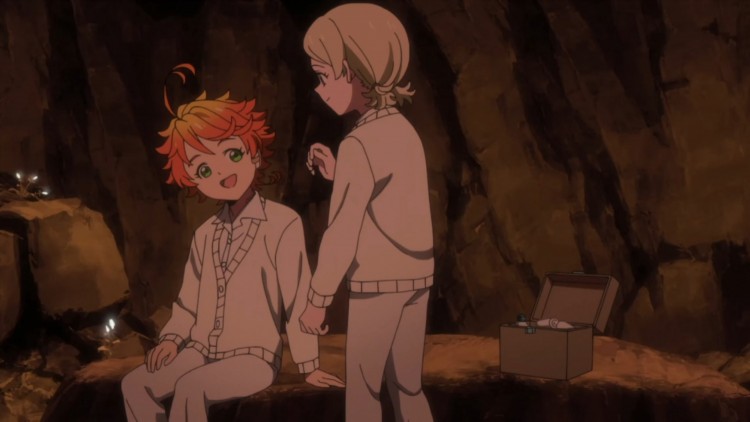 This month marked the season finale for the second season of "The Promised Neverland." Many people have looked forward to the ending of this series. Unfortunately, everything felt rushed, and the final episode ended up as a huge disappointment from the fans.
To give you a context of what the ending looks like (without revealing any potential spoilers), imagine everything that was about to happen in the series, all shown to you in the form of slideshows. That was how it looked like. Many netizens have commented that it would have been better if they have watched a different series from the Winter Anime Season than wasting their time on this disappointing anime adaptation of a very popular manga.
Many anime fans who watched the disappointing episode took to social media to share their frustration. Going through saying lines that the other anime title that aired in the Winter Anime Season are better like "Jujutsu Kaisen," "SK8 The Infinity", "Horimiya," and more.
"The Promised Neverland" manga was first released in the Weekly Shonen Jump in June 2016, created by Kaiu Shirai. The manga series ended in June 2020 and is compiled into 20 volumes.
The story is centered on an 11-year-old named Emma, who is one of the 37 orphans who are living in the Grace Field House Orphanage. While everything looked great on the surface, the children went through "home school" and had to take various tests for some reason. A huge revelation then unfolds to Emma as she realized that they were in the orphanage to be raised as human livestock. The more intelligent the child is, highly likely, delicious to the creatures who would devour them. Emma, together with Norman and Ray, escape and will do whatever it takes to free the remaining siblings as well the children living in the other Farms.
© 2022 Korea Portal, All rights reserved. Do not reproduce without permission.