SBS Cancels 'Joseon Exorcist' Drama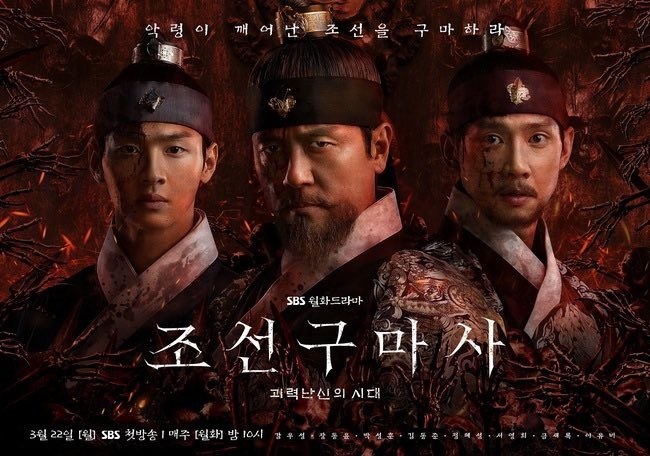 SBS had announced the cancellation of the drama "Joseon Exorcist" after the first two episodes received heavy criticisms from the audience over historical inaccuracies.
In an announcement on Friday, SBS said that the company recognized the severity of the said incident that they've just decided to cancel the broadcasting rights purchase of the drama, as well as its broadcast.
The drama's plot is about zombies appearing in the era of Joseon and was criticized by its Korean audience for using props and costumes that's more similar to Chinese culture than Korean. The backlash got even critical, especially when the Chinese claimed kimchi and hanbok were first originated in China, this put the drama in a bad position.
Moreover, South Koreans were infuriated when the drama had apparently depicted King Taejong, the third king who ruled Joseon from 1400 to 1418, inappropriately. In the drama, the said king started to murder innocent people due to his hallucinations.
The production explained that the similarities of its props with Chinese culture could be since China's Ming is near the border of the Joseon era where the drama was set and that there's a possible cultural exchange between the two cultures. They had first apologized and promised to be more critical in making historical dramas.
However, despite the explanation and apologies issued by the production team and SBS earlier this week, critics had not been moved and even made a petition on the website of the Blue House calling for the drama to be canceled, which gained more than 156,500 signs.
This could have influenced the company in deciding to cancel the airing of the rest of its episodes which had first started with a high viewership with 8.9 percent ratings.
SBS and the production company will be canceling the air of the drama and take down the previously aired episodes on all available platforms.
© 2023 Korea Portal, All rights reserved. Do not reproduce without permission.