Google CEO Sundar Pichai Sends Consoling Email To Employees Over Anti-Asian Hate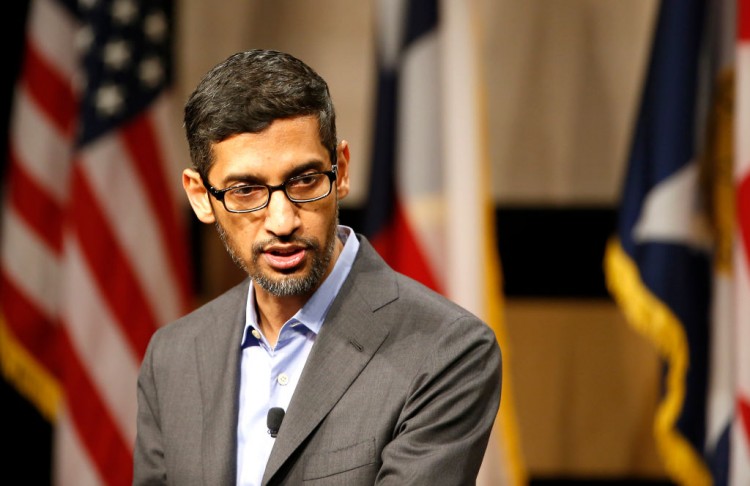 #StopAsianHate -- it seems that even Google's chief executive officer Sundar Pichai has broken his silence on the ongoing atrocities against Asian-American communities.
Last week, the Google CEO sent a consoling email to employees detailing the effects of the Atlanta shootings on the company's Asian population. This followed the shooting spree that transpired in Georgia last week, killing eight individuals, including six Asian women, spurring protests all over the country.
"I know the effects of hateful violence reach way beyond Atlanta. The loss of these eight lives is tragic - and so is the reality that anybody would be targeted because of their race or gender as appears to be the case here and in so many other recent incidents," Sundar Pichai wrote in the email.
Counties, including the United States, are witnessing a rise in discrimination and violence against Asian-American and Pacific Islander or AAPI communities, especially during the COVID-19 situation.
Forty-two percent of Google's full-time workforce is composed of Asian employees.
This note to employees also added that company leaders are monitoring the situation, saying, "the news is weighing heavily on all of us." The Google CEO urged them to reach out to their managers and teammates should they need support.
Google condemns any racism, violence, and sexism in all forms in connection with the Asian and Pacific Islander communities.
Meanwhile, Google has also signed an accord with various published in Italy offering access for them on their Showcase news platform. The Google News Showcase is a platform that pays publishers for their content so they can provide curated news for their users.
The Italian publishers that signed the deal include RCS Mediagroup, publishing daily Corriere della Sera and Gazzetta dello Sport, publishing of Sole 24 ore, as well as Caltagirone editore with its Il Messaggero, and Monrif, publisher of La Nazione and Il Giorno.
© 2022 Korea Portal, All rights reserved. Do not reproduce without permission.