North Korea Fires Unidentified Missiles Into The East Sea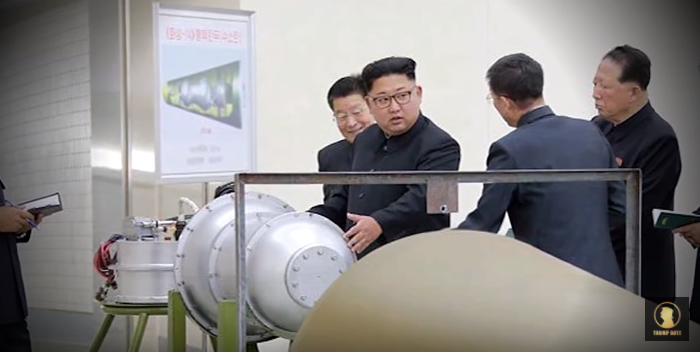 North Korea had again fired unidentified projectiles - that could've been among the banned ballistic missiles by UN Security Council resolutions. They fired the said missiles into the East Sea on Thursday, said the Joint Chiefs of Staff (JCS).
The two unidentified missiles were fired from the eastern South Hamgyong Province of North Korea earlier in the morning, the military said. They are yet to investigate to know some other details about the incident, such as identifying the type of missile that was launched.
JCS said in a statement that more information is being analyzed by the intelligence authorities from South Korea and the US. Officials added that the military is closely monitoring the situation with the South Korea-US close coordination with intensified security and monitoring.
The United States and Japanese media had already reported that the recently fired projectiles were ballistic missiles. The North last launched a ballistic missile in March of last year.
The latest launches mark the increasing tensions by North Korea as they had also fired two cruise missiles four days ago into the Yellow Sea.
The US had just brushed off the said cruise missile launches being just part of a "normal testing" and that the missiles were not banned in the UN sanctions resolutions. The western country has not yet released any reaction to the recent launches.
Under the UN Security Council resolutions on North Korea, cruise missiles are not part of the banned projectiles. However, ballistic missiles could be subject to international sanctions. Pyongyang had been maintaining a self-imposed moratorium on testing nuclear and long-range missiles since late 2017.
Compared to cruise missiles, ballistic missiles of the same size have a much longer range and move more quickly in their flight. They are also deemed to be more threatening, for they were designed to deliver nuclear weapons.
The United States had earlier scheduled a security meeting next week with officials from South Korea and Japan to discuss how they will address the issues involving North Korea.
© 2022 Korea Portal, All rights reserved. Do not reproduce without permission.