Spring Season Travels: Best Places To Visit In Korea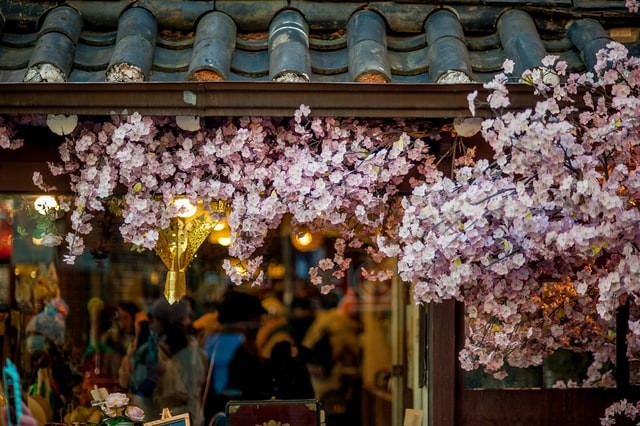 The season of spring has started. Winter's frost has begun to melt, temperatures are slowly rising, and at this season in Korea, travelers can enjoy the destinations that feature colorful blossoms and the fragrance of spring. Korea Portal has collected the list of travel destinations in Korea for the spring season. It is crucial you are able to travel safely in light of the pandemic.
Yeouido's Yeouiseo-ro Road
When spring approaches, every traveler's bucket list, especially those who are frequently visiting Korea, will always include Yeouido's Yeouiseo-ro Road. Here, you can see cherry blossoms that will even begin their full bloom by mid-April. Thousands of cherry blossom trees turn the road into a snow white-like tunnel, accentuated with spring's forsythia and many other spring blossoms.
Everland
Take your kids and the whole family to Everland, known as the largest theme park in Korea. In spring, the theme park showcases its safari world, pandas, fireworks displays, and the country's first wooden roller coaster known as T-Express.
Each year, you can participate in its Tulip Festival that heralds the beginning of spring. Vast gardens of tulips and gardens bloom, with azaleas, camellias, freesias, and more saturated the ground with vibrancy.
Namsan Park Circuit Road
If you are coming from the National Theater of Korea or came from visiting the Namsan Octagonal Pavilion, walk to Namsan Park Circuit Road in Jangchung-dong, a scenic route lined with cherry blossoms, azaleas, forsythias, and other spring blossoms. From the Namsan Library, it takes 40 minutes to reach the Namsan Octagonal Pavilion found on top of a mountain.
Icheon Sansuyu Village
The place is named after Korean dogwood trees or sansuyu. The Icheon Sansuyu Village has become one of the popular destinations in spring. Sansuyus are trees that take pride in their yellow blossoms that beautify the nearby Sansuyu Village. If you are lucky enough, you can witness the Icheon Baeksa Sansuyu Flower Festival conducted every spring season. Be sure to capture the beauty of Korea in these destinations and more.
© 2023 Korea Portal, All rights reserved. Do not reproduce without permission.