North Korea Warns U.S. President Biden 'Not To Cause A Stink' Before Seoul Meeting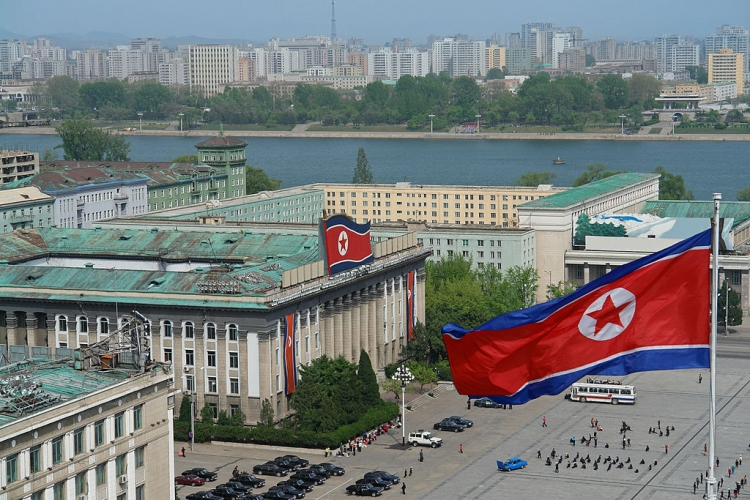 North Korea went confrontational as it fires its first warning shot against United States President Joe Biden and his administration early this week, saying that he must "not cause a stink."
Kim Yo Jong, the sister of current North Korean leader Kim Jong Un and senior officer of inter-Korean affairs, has said that President Biden and his administration must not step into the toes of the country's activities and its issues "if it wants to sleep in peace for the next four years."
She also threatened that North Korea would not hesitate in abandoning the 2018 bilateral agreement with the South. The hermit country has been very aggressive as U.S. Secretary of State Antony Bilken and Defense Secretary Lloyd Austin arrived in Asia to talk with its U.S. allies in South Korea and Japan. Meetings have been done in Tokyo on Tuesday, followed by more talks to South Korean officials in Seoul on Wednesday.
Kim Yo Jong also stated that they are also considering scrapping an office that handles South Korean tours to North Korea, specifically on their scenic Diamond Mountain. The said office suspended its operations in 2008 after an incident of a North Korean guard shot a South Korean tourist. North Korea will be in the watchful eyes of the South Korean government's future attitudes and actions, as well as their allies.
Reports said that the Biden Administration has made numerous efforts to reach out to the North Korean government since last month but have not received a proper response. It is unknown as to what President Biden or its officials would be discussing with them.
While President Biden has been getting much support in the United States and other countries, reports have said that Kim Jong Un is facing a tough time in his current rule. North Korea's economy continues to spiral down, in addition to the current COVID-19 health situation.
© 2022 Korea Portal, All rights reserved. Do not reproduce without permission.