Insiders Say Hyun Bin Likes To Bring Son Ye-jin To Restaurants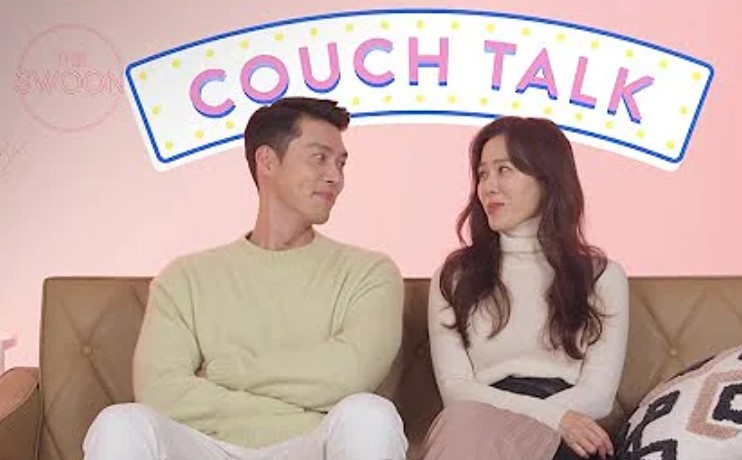 Insiders reported a sighting that Hyun Bin is taking and treating her girlfriend Son Ye-jin at a traditional unidentified Korean restaurant. What could be wrong? This is how couples should act, isn't it? It has been several months since the "Crash Landing On You" couple has officially announced their relationship.
According to the Korean news website Lovekpop95, the netizens even hold evidence of the two's visit to the Korean restaurant last March 6th. There were photos, notes on what they saw, and even Hyun Bin and Son Ye-jin's autographs with the restaurant.
"We came back from dinner today at my favorite restaurant," the insider told the news agency. "I saw signatures of names that looked familiar, I've seen before, and asked the owner. She said that the Hyun Bin-Son Ye-jin couple came a few days ago."
The gossip has already circulated online. Hyun Bin and Son Ye-jin went public with their months-long relationship at the start of 2021, and seemingly, the two are going strong.
"My wife's heart was fluttering too just listening to their story," the insider added. "The fact that they found out about and came all the way to the area, for some reason, I feel proud. I feel good because it seems like there are more and more famous restaurants for good food in the city."
The autograph of the couple also included their well-wishes to this unidentified restaurant.
@crashlandingonyoudrama posted the account on their Instagram, plus photos of the couple and their autograph, citing, "Remember their date sighting a few days ago? Well someone showed Binjin signatures at that restaurant so Binjin visited on March 6th, 2021 and it was Saturday."
The netizen pointed out that the restaurant is near the studio where the two worked, so they speculated it might be Son Ye-jin who picked Hyun Bin up for their date. They added, "Binjin is not shy anymore, the benefit after confirmation is that they both can be seen together."
Interact with Korea Portal today, and share your thoughts.
© 2023 Korea Portal, All rights reserved. Do not reproduce without permission.