'Minari' Makes History: Steven Yeun, Youn Yuh-Jung Receives Oscar Nominations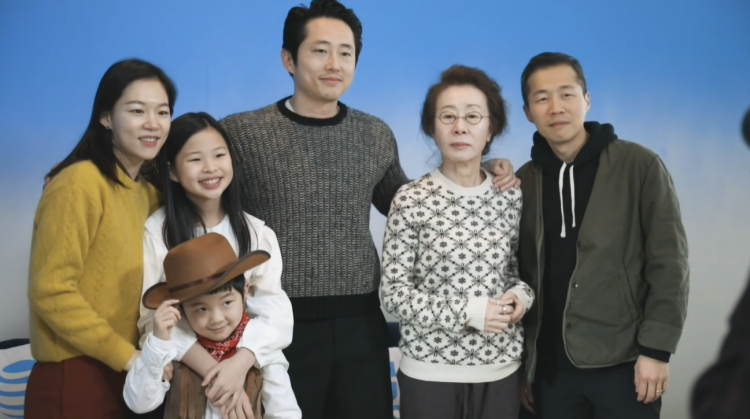 The Academy of Motion Picture Arts and Sciences has revealed the nominees for the 93rd Academy Awards. Among the slate of interesting releases the past year, "Minari" earned six nominations following the footsteps of Bong Joon Ho's "Parasite," which was the first Korean film to be nominated in 6 different categories.
Despite the Golden Globes' snub, expectations are high for "Minari" after it was nominated for Oscars "Best Picture." If the film snatches the prestigious award, it will be the second non-English language film and second Korean film to win after the flick "Parasite."
In addition, "Minari" Director Lee Isaac Chung received the nomination for the "Best Director" and the "Best Original Screenplay." Emile Mosseri of "Minari" was also nominated for the "Best Original Score."
Furthermore, "Minari" has earned Steven Yeun a "Best Actor" nomination, becoming the first-ever Asian-American to do so. Steven Yeun also previously starred in the Korean film "Burning" and "The Walking Dead." Aside from Yeun's "Best Actor" nomination, legendary Korean actress Yuh-Jung Youn received the "Best Supporting Actress" nomination. Such prestige nominations put the two "Minari" stars in history as the first-ever Koreans to receive acting award nominations from the Academy.
Aside from the Academy nominations, "Minari" also received six nominations for the 74th British Academy of Film and Television Arts Awards, including the "Best Director" for Lee Isaac Chung, the "Best Film Not in the English Language," the "Best Supporting Actress" for Youn Yuh Jung, the "Best Supporting Actor" for Alan Kim, the "Best Original Score" for Emile Mosseri, and lastly the "Best Casting" for Julia Kim.
"Minari" is an American drama film directed by Lee Isaac Chung and is currently making waves in the film industry for its very touching story that revolves around the journey of a Korean family that starts afar in the 1980s Arkansas.
© 2023 Korea Portal, All rights reserved. Do not reproduce without permission.