BTS Gets Another Global Award From The IFPI, Wins Over Taylor Swift And Drake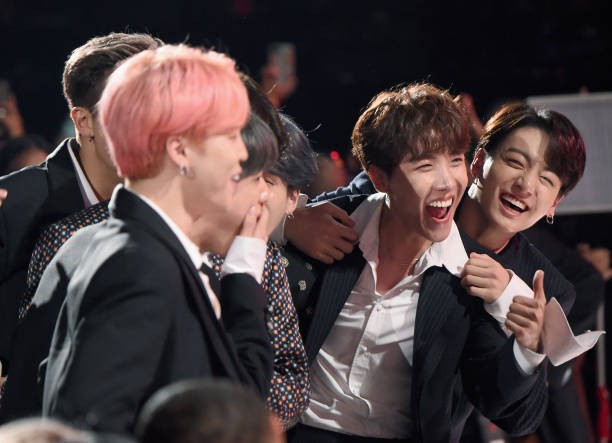 The boy group BTS has once again received a global award. This time, they are named by the IFPI as the Global Recording Artist of the Year. They are the first Asian act ever to receive the prestigious award.
Over the years, the Bangtan Boys have been very close to winning the IFPI award, placing number 2 in 2018 and number 7 in 2019, but unfortunately, it was not their year yet.
BTS's most recent album, "DNA," became a monumental album with its release. The track "DYNAMITE" became an instant hit all over the world, placing BTS on the map for both local and international fans.
They have become the first South Korean act to get this prestigious award and are the only artist named by the IFPI as the number 1 best-selling artist of the year with a record primarily in a non-English language.
IFPI's Chief Executive, Frances Moore, congratulated BTS on their historic accolade saying, "BTS are a global phenomenon. They have had another outstanding year, releasing three albums, and continually finding creative and engaging ways to share their story with the world. They truly show the power that music has to bring joy and happiness to people the world over. We would like to congratulate RM, Jin, SUGA, J-Hope, Jimin, V and Jungkook and we are excited to see what they have in store next."
Next to place in the IFPI list is American Country-pop singer Taylor Swift, and Canadian rapper Drake placed third.
Recently, it has been reported that BTS will be performing in their first Grammys Award Show. The boys have also been nominated. They are the first K-pop group to be able to break this wall.
The massive success BTS has been receiving is all due to hard work after almost eight years in the K-pop industry.
© 2023 Korea Portal, All rights reserved. Do not reproduce without permission.