'Seobok' To Be Released Both In Streaming And Theatres This April
by
Kim Jam
/ Mar 03, 2021 05:53 AM EST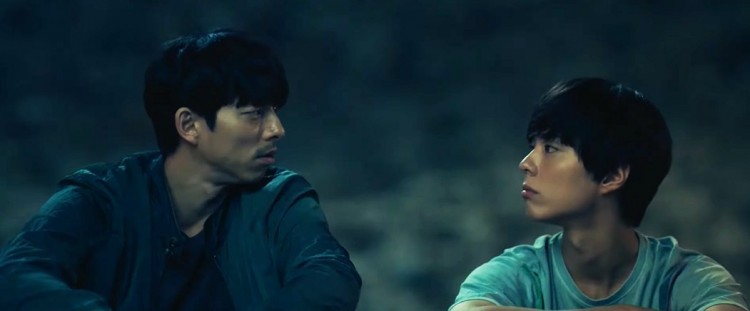 After monthlong delays amid the coronavirus disease pandemic's presence, the science-fiction action film "Seobok" will be released simultaneously in theatres, and via streaming next month, the film distributor said on Wednesday.
CJ ENM revealed that the film "Seobok" starring Gong Yoo and Park Bo-gum would be released on April 15.
"It will be released as original content of Tving and will also go on a theatrical run for more viewers," CJ ENM said in a press release.
Apparently, according to reports, Tving, an online streaming service unit under the wing of CJ ENM, will be utilized as the streaming platform.
Tving is South Korea's No. 3 online streaming service with 2.41 million monthly active users last year, following Netflix and Wavve.
"In a situation where the needs and perspectives of consumers for content is rapidly changing amid the coronavirus pandemic, we decided to release 'Seobok' through diverse platforms to meet their needs," the distributor said in a statement.
"We believe it's a way to provide more options for the audience while coexisting with local theatres, which are struggling with the absence of new releases," they added.
The film "Seobok," directed by Lee Yong-joo, is one of the most anticipated films last year and trended after knowing that heartthrobs Gong Yoo and Park Bo-gum involvement in the said film. Unfortunately, due to the number of coronavirus cases, the release date was pushed back several times.
The film revolves around a former agent, played by Gong Yoo, who is dispensed to take care of the first human clone, Seobok, played by Park Bo-gum, who possesses the secret to eternal life.
The distributor said, "As COVID-19 has changed consumers' perspective and needs for content, we decided to release 'Seobok' on various platforms. Its theatrical release will also offer more options to viewers and help movie theatres which have been suffering from a drought of new films."
© 2023 Korea Portal, All rights reserved. Do not reproduce without permission.