Best 5 Korean Dishes With Southeast Asian Influence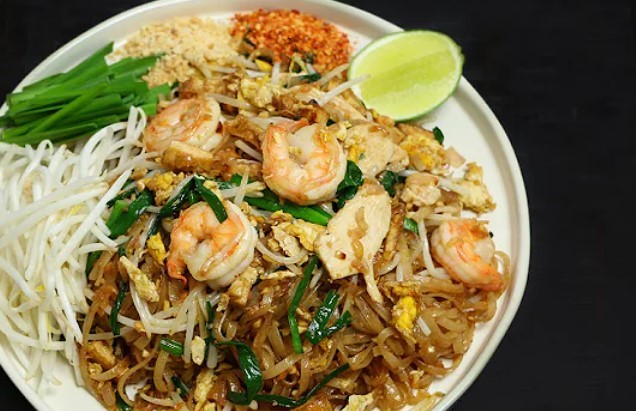 Enjoying delectable recipes offers a lot of benefits to the health. It will allow you to taste the flavors you crave, try new food, and develop a healthy attitude about food. Furthermore, if you choose to eat healthily, this will also protect the body against certain diseases, including obesity, cardiovascular diseases, skeletal conditions, cancer, manage your weight, and so much more.
According to Korea Times, Southeast Asia has become a very lucrative market for Korean cuisine, more so over the previous years until today when people are continuously getting in love with the Korean culture wave of "Hallyu."
Korean brands such as Lotte Mart and other domestic retailers are starting their businesses in Indonesia, as well as other Southeast Asian nations. Among the popular food choices include dried seaweed, canned tuna, instant noodles, and more.
1. Jeungpyeon: Indonesia
Korea's Jeungpyeong is compared to Indonesia's apem cake. It has been known for its sweet taste since it is crafted from rice flour.
2. Gejang-Style Koong Chae Nam Pla: Thailand
K-Pop's very own Lalisa Manoban, the BLACKPINK artist who hails from Thailand, will help us pronounce this. The Gejang-style Koong Chae Nam Pla is Thai-Korean fusion food with fresh shrimp and spicy dressing salad.
3. Cold Buckwheat Noodles: Singapore
Singapore is keeping up with the Korean wave! There are several restaurants in Singapore that serve Korean dishes just like in other countries globally. Hansik Korean Restaurant in Singapore serves this natively Southeast Asian noodles that have the zesty flair of radish kimchi, plus cucumbers, sliced pears, and more.
4. Chicken Pad Thai, Korean-Style: Thailand
What happens when Thailand's classic dish, pad thai, fuses with K-Food? The Korean-style pad thai features stir-fried rice, eggs, fish sauce, tamarind juice, red chili pepper, garlic, chicken, tofu, peanuts, coriander, lime, and so much more.
5. Korean Barbecue: Malaysia
Korean barbecue is varied across several nations, more so when the local beef is utilized. In Malaysia, many Korean diners are serving Korean barbecue in the style of this Southeast Asian nation, loved by many food enthusiasts and influencers.
Happy eating!
© 2021 Korea Portal, All rights reserved. Do not reproduce without permission.