Cosmetic Brand Peripera Removes All Traces of (G)I-Dle's Soojin From Their Social Media Campaign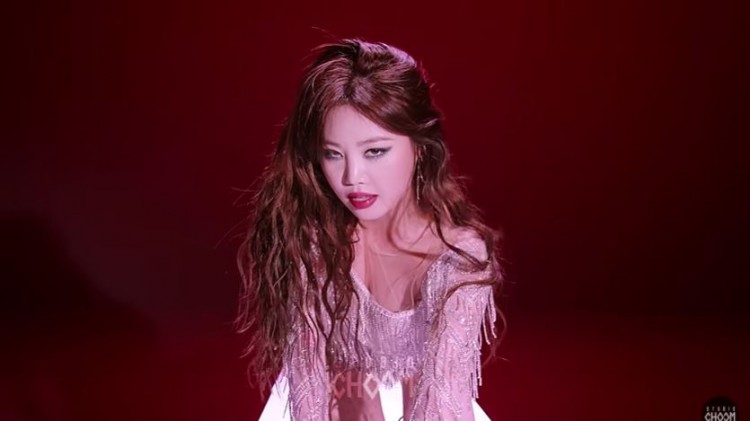 Cosmetic brand Peripera has removed all traces of (G)I-DLE's Soojin from their social media posts. This move has not only taken fans aback, but most likely, the k-pop idol was not ready for this situation.
The decision of the global brand Peripera to remove all posts featuring Soojin comes after bullying, and school violence accusations surfaced in the past weeks. The singer who came under fire for bullying a middle school classmate has been very absent on social media recently.
This move was unprecedented as the Korean beauty company teased their fans regarding the newest ambassador, (G)I-DLE's Soojin, not even a day. The first photo Peripera uploaded on their official Twitter account saw Soojin sitting on a bathtub overlooking the beautiful city of Seoul.
Fans were very excited with the news of Soojin becoming Peripera's newest brand ambassador soon after the brand uploaded a photo with Soojin's face.
But, due to the increasing traction Soojin's bullying accusations has become, the company immediately removed all traces of the singer on their social media account. Speaking to Korean Media Sports Khan, the company is said to be "working on resolving the issue regarding the model."
Despite Soojin's label company, CUBE Entertainment, heavily denying the accusations of bullying, Peripera still went to remove Soojin's presence from their social media.
In the past week, Soojin's name has risen in search bars after the allegations made of her. Especially after actress Seo Shin Ae hinted that she was one of the people bullied by Soojin, this has created a fandom war between the two.
Although there is no solid back up to whether (G)I-DLE's Soojin did indeed bully and caused school violence in the past, the pandemonium the bullying controversies have caused made it impossible for Soojin's accusations to die down.
Currently, Soojin and many more k-pop idols have backed out of the spotlight due to these controversies.
© 2021 Korea Portal, All rights reserved. Do not reproduce without permission.