IU, (G)I-DLE, More: Here Are The Most-Watched K-Pop Music Videos Of 2021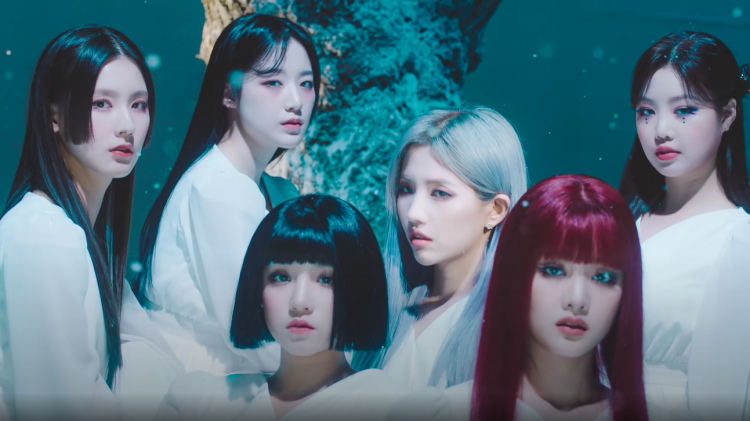 Two months into 2021 and so far, the whole K-Pop community has been blessed by numerous quality releases from some of the biggest names in the industry today,
The K-Pop phenomenon is everywhere, and music videos from K-pop artists garner millions of views in just a short amount of time. Some even reach more than 50 million views just days after their release.
So, we have gathered 10 of the most-watched K-pop music videos of 2021. Check out your bias is on the list!
#10 "Bicycle" by Chungha
Chungha released a full album last February 15th, and along with it is the title track, "Bicycle." Currently, Chungha's "Bicycle" has 23.9 Million views and counting.
#9 "My Treasure" by TREASURE
YG Entertainment's TREASURE is the rookie to watch out for! The boy group released their album, "The First Step: Treasure Effect," on January 11th, and as of this writing, the music video for "My Treasure" boasts 24 million views.
#8 "I'm Not Cool" by HyunA
The 'Cutie-Sexy" Queen HyunA came back with the album "I'm Not Cool" last January 28th. Currently, the music video for the title track of the same name has 25.2 million views.
#7 "Paranoia" by Kang Daniel
The "Nation's Center" is back with a non-album digital single, "Paranoia," last February 16th, and DANITYs are loving it! As of this writing, the official music video for "Paranoia" has 25.3 million views.
#6 "Dream ON" by BTS
The boys of BTS released a digital single with "Dream On" on January 15th. Currently, the music video featuring the "TinyTAN" has 26.2 million views.
#5 "Forever" by aespa
SM Entertainment's newest girl group, aespa, came back with a digital single, "Forever." Since its release on February 5th, the music video has garnered 27.4 million views.
#4 Asurabalbalta" by T1419
MOMOLAND's hoobae group T1419 released their first single album, "BEFORE SUNRISE Part 1," last January 11th. Along with it is the music video for "Asurabalbalta," which currently has over 29 million views.
#3 "Odd Eye" by Dreamcatcher
Girl group Dreamcatcher made a comeback last January 26th with "Odd Eye." As of this writing, the music video boasts 31.9 million views.
#2 "Celebrity" by IU
Last January 27th, K-Pop superstar IU came back with "Celebrity." Since its release, "Celebrity" has garnered more than 46.2 million views.
#1 "HWAA" buy (G)I-DLE
(G)I-DLE is one of the leaders of the current K-Pop generation. The CUBE Entertainment girl group released their "I Burn" album on January 11th, along with the music video of their main track, "HWAA." As of this writing, the (G)I-DLE's latest music video has 61.8 million views and is currently the most viewed for 2021.
© 2023 Korea Portal, All rights reserved. Do not reproduce without permission.
Tags:
(G)I-DLE
,
IU
,
Chungha
,
Treasure
,
BTS
,
Hyuna
,
Kang Daniel
,
aespa
,
T1419
,
dreamcatcher
,
K-pop
,
K-Pop mv
,
k-pop news
,
K-Pop Updates