Korea's Powerhouse Love Team Hyun Bin And Son Ye-jin's Smart Ad Has Its Sequel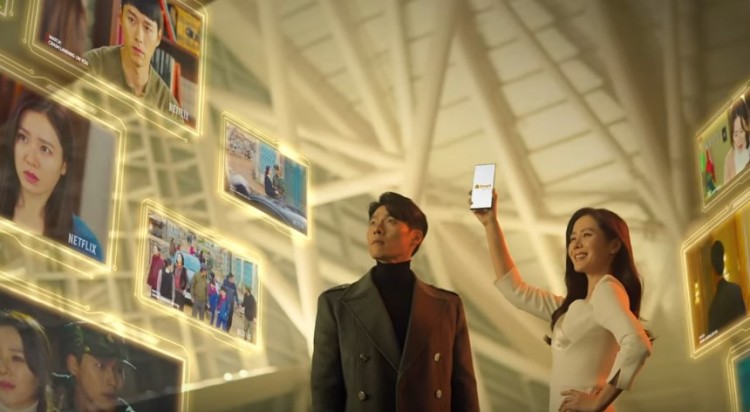 Korean drama love team Hyun Bin and Son Ye-jin have impressed their fans worldwide yet again with the sequel to their advertisement with one of the Philippines' largest telecommunications company Smart, together as a couple. The "Crash Landing On You" real-life couple has been with Smart Communications, Inc. for almost a year now.
"Live Large and Make Your Mark with Signature Plans powered by Smart 5G! #BinJinforSmartSignature," Smart Communications posted on their official Facebook page.
Titled "Inevitable," this ad sequel features Hyun Bin and Son Ye-jin enjoying the products of the telcom company. The real-life couple is together this time after meeting paths with each other in the first part set in an airport.
It starts with Hyun Bin asking, "Are you ready to be unstoppable?"
However, Son Ye-jin does most of the promotions. She says, "Smart Signature lets you make your mark, with the power and speed of Smart 5G. Break barriers with Smart's biggest worry-free 5G data plans, and live large with unlimited calls and texts to all networks."
This is not the first time the "Crash Landing On You" and real-life couple is featured in the Philippine-based telecom provider. Hyun Bin was first introduced in 2020 just as the hype for their K-Drama series happened, followed by Son Ye-jin in a separate ad, both promoting the company's 5G offering.
This commercial sequel trended on social media from the pre-launch teasers up to the release.
"Smart Communications, Inc. never fails to give us a high class commercial! It always goes with the elegance and style of Hyun Bin and Son Ye Jin. Now that's what we call, Smart Signature!" Hyun Bin Philippines Fanpage posted in the comments section.
The new advertisement ends with Hyun Bin asking his girlfriend Son Ye-jin, "Is it finally real?" to which Son Ye-jin responds, "It is, now" in a shot at an airport taken from an angle of what appears to be lighting in church.
© 2022 Korea Portal, All rights reserved. Do not reproduce without permission.