Jared Leto's Joker Looking Like Jesus Christ In Zack Snyder's 'Justice League'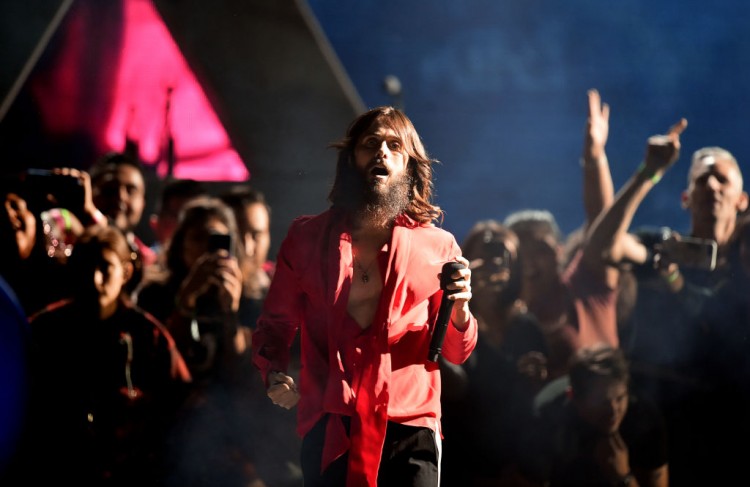 With a few weeks before the highly-anticipated showcase of "Zack Snyder's Justice League," movie fans and news agencies worldwide are already abuzz with the latest news and gossip on the upcoming DC movie. It includes the parallelism of Jared Leto's Joker to Jesus Christ in this new teaser poster of "Justice League."
The teaser posted featuring Jared Leto's Joker looking like Jesus Christ, wearing off-white clothing, stained face, and long-hair, as well as the Biblical crown of thorns, yet retaining the classic appearance of Batman's archenemy, is in the new article of Vanity Fair. It also details the "tortured history" of Zack Snyder's cut.
Joker, known as the Clown Prince of Crime, is a savior in the recent teaser image. Media outlets are saying and quipping the Joker is a huge fan of Mel Gibson since the picture also looks like the Biblical figure in "Passion of the Christ."
Joker will be portraying a big role in Zack Snyder's "Justice League," which will reprise the story of Superman's post-death and how the Justice League superheroes like Wonder Woman, Batman, Green Lantern, and more are ensuring his sacrifices will not be put in vain.
Fans were impressed by the appearance of Jared Leto's Joker in the official trailer of "Justice League," released on February 14th. He is slated to look different from David Ayer's take on the villain in "Suicide Squad." His Jesus Christ image is just a preview but is giving viewers an idea of what to expect when the film screens this March 18th.
In other news, director Zack Snyder is not getting paid for the movie on HBO Max, Variety reported.
"I'm not getting paid," Zack Snyder told Variety. "I didn't want to be beholden to anyone, and it allowed me to keep my negotiating powers with these people pretty strong."
© 2023 Korea Portal, All rights reserved. Do not reproduce without permission.