The Texas Winter Storm Is Crippling Businesses In The State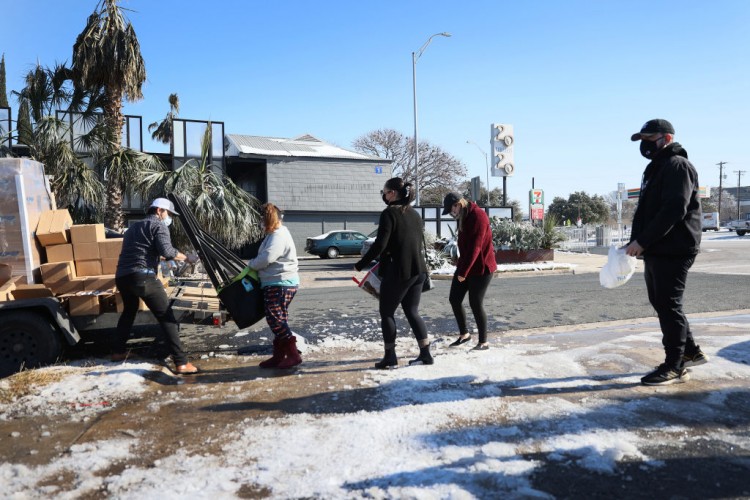 On February 13th, the state of Texas battled with winter storm Uri that wreaked havoc across the United States with its arctic blast bringing frigid air from the North Pole. This storm swept from the Pacific Northwest across the central United States prior to exiting the East Coast on Tuesday.
The winter storm has also disrupted businesses in Texas and across the country, affecting several industries, including sectors still recovering from the COVID-19 pandemic.
There were widespread power outages in the state, leaving millions of people without electricity, without heaters to face frigid temperatures. At least 26 people have died, according to news reports.
Businesses, both large- and small-scale industries, were forced to close, and while others are able to resume operations as the winter storm subsided, there will be more days before they return to normal operations.
Oil and gas production
A winter storm is a weather event wherein the wind coincides with various precipitation, usually occurring at freezing temperatures in the winter, characterized by snow, rain, mixed snow, and freezing rain, among many others.
The oil and gas industries are hugely affected by the storm, prompting refineries to close in the Permian Basin in the country. This cut down power Wednesday afternoon in most homes and businesses in Texas' Midland area, the heart of the basin.
An estimated 19 percent of the country's oil refining capacity is shut down by the storm. The restarting and repair will start over this weekend.
Economic impacts
The airline industry has been affected too. Many flights have been canceled in the South and Midwest. Retailers also closed down.
Car manufacturers General Motors, Stellantis, and Toyota, are only able to resume operations after closing down on Tuesday. Meanwhile, car industries in Texas with General Motors and Toyota remained closed Wednesday, as well as General Motors plants in Indiana. Toyota's car plant in Texas will stay closed until Thursday.
© 2022 Korea Portal, All rights reserved. Do not reproduce without permission.