The Team Goodboy Fever: Kim Seon-Ho's Top Shows You Can Binge-Watch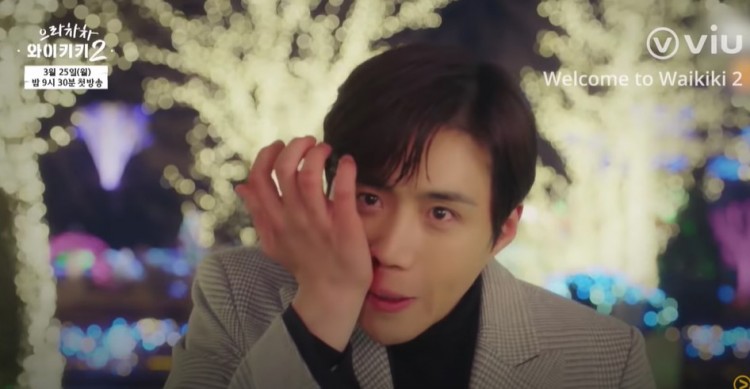 Can't get enough of "goodboy" actor Kim Seon-Ho? Many of us are amazed at the on-screen performance of Kim Seon-ho in the South Korean TV series "Start-Up," with celebrities Bae Suzy, Nam Joo-hyuk, Kang Han-na, and more.
This weekend is the perfect time to binge-watch more of Kim Seon-ho's shows. Here are what should be on your list.
"Strongest Deliveryman"
Kim Seon-Ho is a versatile actor who has been starring roles in various drama series for years. One of these is his 2017 comedy-drama, "Strongest Deliveryman." It tells about the story of four young dreamers who are aspiring to become entrepreneurs. Two of them come from humble backgrounds, while the other two are born wealthy. Kim Seon-Ho is one of the determined rich characters.
"100 Days My Prince"
Relive this 2018 drama that features the Joseon Dynasty in Korean history. "100 Days My Prince" also stars EXO's D.O. portraying the role of Crown Prince Lee Yul. Kim Seon-Ho once again is second lead, playing Prince Lee Yu's adviser, Jung Jae Yoon. However, he stars in a love story with Hong Shim's character.
"Two Cops"
This 2017 hit K-Drama "Two Cops" features Kim Seon-Ho as the wacky con-man Goong Soo Chang, with his co-stars Jung-suk Jo and Hyeri. Detective Cha Dong Tak lives by order and does not like change. Kim Seon Ho takes over his soul in a roller coaster story that viewers will like.
"Welcome To Waikiki 2"
Good boy Kim Seon-Ho is just the perfect idol for comedy series. In "Welcome To Waikiki 2," Kim Seon-Ho's character Cha Woo Shik aims to save the Waikiki guesthouse from bankruptcy, helping his friend and owner Lee Joon Ki by investing in it.
Your weekend will never be the same with the best of Kim Seon-Ho's K-Dramas you should binge-watch.
© 2023 Korea Portal, All rights reserved. Do not reproduce without permission.