AOMG Drops Mysterious Teaser, Will GOT7 Yugyeom Finally Going Solo?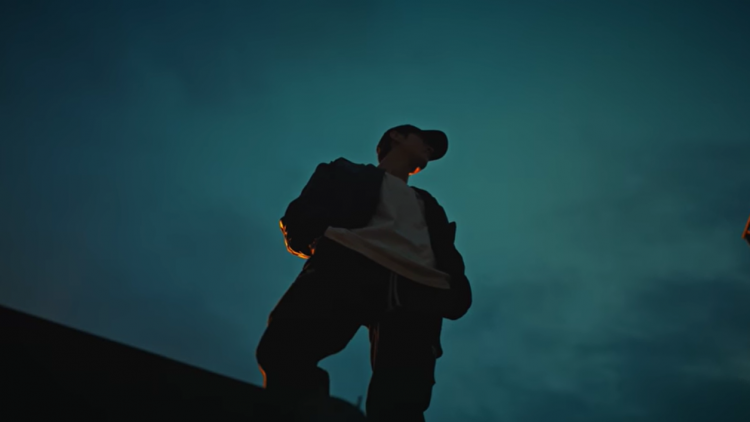 AOMG, Jay Park Agency, will be announcing the newest addition to their lineup of artists on February 19th at 12:00 AM KST.
AOMG's Cryptic Teasers
On February 17th, AOMG dropped a teaser video announcing an upcoming project which made GOT7 fans or Ahgases excited. The 15-second long video titled "Coming Up Next" was a vague and mysterious clip that is currently raging search engine results. The mysterious clip uploaded on AOMG's Official YouTube Channel shows a silhouette of an artist whose face can't be seen. It did not contain any information other than the phrase "Coming Up Next," further increasing speculations and hype.
Meanwhile, at noon on the 18th, AOMG released another video that connects to the first one. Unlike the February 17th teaser, it contains the image of an artist covered by a silhouette and wrapped in a veil from a much closer distance. Aside from the phrase "Coming Up Next," the newest AOMG teaser also included a time and date confirming the schedule of the big reveal.
Is GOT7 Yugyeom the newest AOMG Artist?
As soon as AOMG dropped the cryptic teasers, speculations among netizens spread like wildfire. Many hopeful fans are looking forward to a "New Artist Reveal" and connecting it to GOT7 Yugyeom's official transfer to AOMG.
Last January, reports circulated that the GOT7 main dancer is in talks with Jay Park's AOMG and has transferred to the agency after his contract with JYP Entertainment expired. Because of this, Yugyeom is getting attention as fans are anticipating the official announcement of his transfer to AOMG.
However, some netizens do not agree with the "GOT7 Yugyeom speculation" and say that the two AOMG teasers were for Goosebumps' comeback news. They also claimed that if the teaser is for the "New Artist Reveal," it won't be called "Coming Up Next."
What do you think of the teaser videos released by AOMG? Are you excited for GOT7 Yugyeom's solo career? Stay tuned for more updates!
© 2023 Korea Portal, All rights reserved. Do not reproduce without permission.
Tags:
AOMG
,
AOMG Video TEaser
,
AOMG Coming Up Next
,
AOMG Yugyeom
,
Is Got7 Yugyeom AOMG New Artist
,
Did GOT7 Yugyeom transferred to AOMG
,
AOMG Jay Park
,
AOMG Got7 Yugyeom
,
Got7 Yugyeom AOMG Teaser
,
GOT7 Yugyeom solo AOMG
,
GOT7
,
GOT7 UPdates
,
GOT7 News
,
GOT7 disband
,
GOT7 disbandment
,
DID GOT7 DISBANDED
,
Kpop
,
kpop news
,
Kpop updates