aespa's 'Black Mamba' Breaks YouTube Record!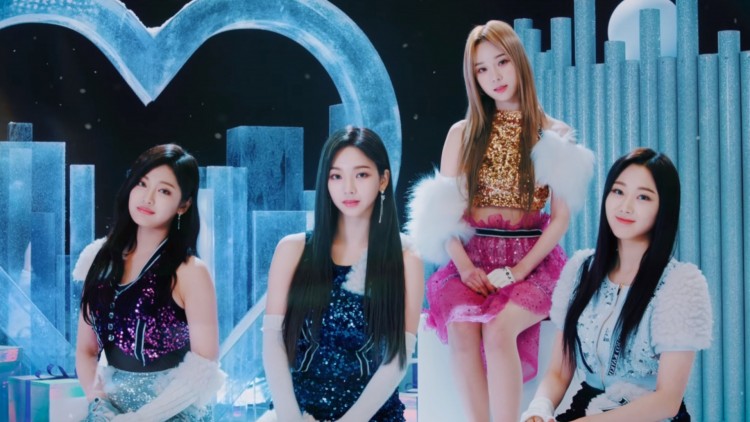 aespa has once again broken a record, SM's newest girl band debuted with a strong start, but no one expected them to do so well, not even greater than six months since their debut.
The four-member girl group has reached another milestone in their early career after it was revealed that their debut single "Black Mamba" music video had reached more than 120,000,000 views on YouTube in less than three months.
This breakthrough makes aespa the fastest k-pop group debut MV to reach 120 million views not even three months since its release. This feat is unheard of, and not even BLACKPINK, one of the biggest K-pop girl bands in the world, has reached.
Fans have expressed their excitement for aespa, calling the "monster rookies" and "queens." Although their fan-based is smaller compared to other older K-pop idols, it is slowly rocketing towards a broader audience.
Furthermore, aespa just recently revealed that they have partnered up with the global luxury brand "Givenchy" as their newest ambassador.
aespa signing with Givenchy is a first, as it was found out that this is the first time the brand has partnered up with a Korean girl group.
In an interview with Givenchy's creative director Matthew M. Williams, he confessed that he signed the girls even before they debuted.
"When I first saw aespa, I was overwhelmed by the energy each member had. As a group, I felt that the firm personality and style of each member of Karina, Giselle, Winter, and Ningning naturally connected with Givenchy's sensitivity. The fashion of aespa means their own color," said Williams.
On February 5, aespa released their second single, "Forever," a slow ballad showing the girls' prowess in singing. The music video has already gathered over 19 million views.
aespa is now one of the rising rookie idols to watch out for.
© 2023 Korea Portal, All rights reserved. Do not reproduce without permission.