Staff Reveals A Touching Story Behind Stray Kids' Epic Fan Performance For GDA 2021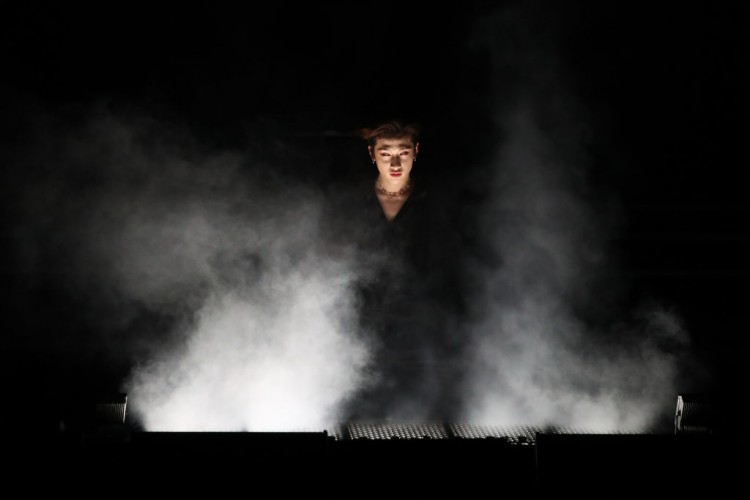 A production crew from GDA reveals the touching behind-the-scenes story about the group's epic performance in a recent non-audience session.
Stray Kids' performance for the 35th Golden Disc Awards (GDA) was a banger, especially the "fan" performance, which became a huge topic since the awards show. But the preparation that the boys went through to produce such a lit stage for the fans wasn't simple.
According to the staff, when they proposed a performance using "fans" to Stray Kids for the 35th GDA, they did not expect that the group would go all out and produce the perfect performance.
The preparations for the performance weren't a piece of cake, and seeing how the boys "heatedly practiced so hard" for it made the production crew feel bad for proposing such a difficult stage performance concept.
"They heatedly practiced so hard to the point that we who proposed this stage felt so bad. They said they ripped a fan a day," shared one of the GDA production team members.
For the performance of the 2020 hits, "God's Menu" and "Back Door," Stray Kids used wooden fans that were nearly the height of an average person.
"I think we searched the internet (for the fans) for at least 6 hours and eventually found a fan that's 1m. But because they're wooden fans they were very heavy." said the GDA staff.
The staff was amazed by the dedication that the eight Stray Kids members gave to practice for the performance despite how heavy the wooden fans were. They also praised the JYP Entertainment boy group for the outstanding stage that they presented and performed like the fans were feather-like.
Stray Kids is an eight-membered boy group from JYP Entertainment and is composed of Bang Chan, Lee Know, Chang Bin, Hyunjin, Han, Felix, Seungmin, and I.N. They debuted in 2018 with "District 9" following a survival show entitled "Stray Kids."
You may check out Stray Kids' jaw-dropping performance for the 35th Golden Disc Awards here.
© 2023 Korea Portal, All rights reserved. Do not reproduce without permission.