YG Entertainment Urged By Fans To Take Action Over Criticisms Vs. TREASURE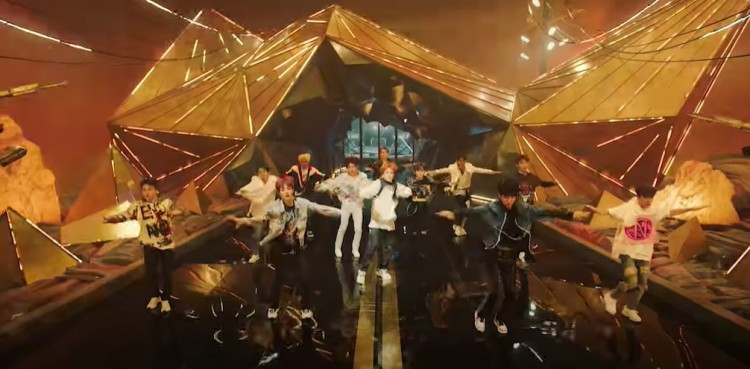 Twitter netizens, fans, and particularly the fandom of K-Pop group TREASURE, trended online last Tuesday, February 16th, when they brought up a certain critic on Namuwiki who criticized the boy band and called for this critic to apologize or the fans apologizing to TREASURE, popularizing hashtags such as #YG_TAKE_ACTION and #PROTECTYOURARTIST.
The critic carries the username K-LUVITY on Namuwiki, who the TREASURE fans are saying kept posting criticism about the K-Pop group.
Namuwiki is comparable to Wikipedia and Reddit, only that it is more subjective since they highlight Korean culture. It is based in Paraguay and started in 2015 managed by the software The Seed. The name "Namu" translates to "tree" in Korean. A netizen has posted images of the said posts.
The Namuwiki user with the name K-LUVITY is allegedly messing up the page of TREASURE on Namuwiki.
The fans of TREASURE, who popularized the songs "I LOVE YOU," "Going Crazy," and so much more, comprising of members Choi Hyun Suk, Jihoon, Yoshi, Junkyu, Mashiho, Yoon Jae Hyuk, Asahi, Bang Ye Dam, Doyoung, Haruto, Park Jeong Woo, and So Jung Hwan, shared their sentiments on Twitter.
@Clare_Andrade18 posted, "I actually don't know what's happening, but I just want to tell that no matter what happens, I will protect the boys and I'll make sure that this trend will be done so fast."
They are also requesting that the posts on Namuwiki be blocked and reported.
"These boys deserve nothing but the BEST. They make sure to also do their best with every music and performance. We love you forever! (heart emoji) #YG_TAKE_ACTION" @Mylovetreasure1 wrote.
Meanwhile, @dobby_vnbase wrote, "YG please protect Doyoung and Yedam and TREASURE, your artist who is being fabricated and insulted by fans from another group. I need you to speak up and protect the boys."
© 2021 Korea Portal, All rights reserved. Do not reproduce without permission.