'True Beauty' Star Cha Eun Woo Calls Filipino Fans 'Babe' In New Ad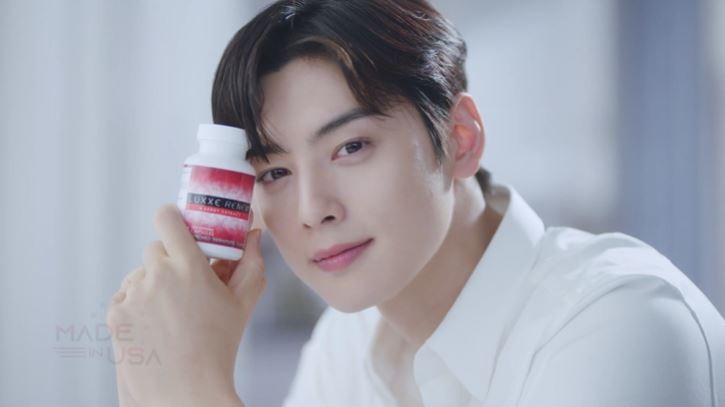 Cha Eun Woo's music and acting career
A member of the K-pop boy group, Cha Eun Woo is hailed as one of Korea's "face geniuses" for his ethereal visual. Aside from being an idol, he has also ventured into acting and has scored various lead roles for K-dramas, including "My ID is Gangnam Beauty" and the recent live action adaptation of the phenomenal webtoon "True Beauty."
The success of "True Beauty" has propelled Cha Eun Woo's popularity, especially in the Philippines. In this recently-concluded drama, Cha Eun Woo played the male lead, Lee Suho, who is the epitome of perfection. Cha Eun Woo's Lee Suho was the top of his class, has amazing good looks, and a natural talent for composing songs. He fell in love with Lim Ju Gyeong, which was played by the up and coming actress, Moon Ga Young. The tvN drama aired its final episode last February 4.
Moreover, Cha Eun Woo is also the fourth most followed Korean actor on Instagram.
Cha Eun Woo makes his Filipino Fans "Kilig"
Prior to the big news, Cha Eun Woo was already a brand ambassador for the Philippine company.
In particular, Cha Eun Woo became the company's endorser for their Luxxe White product last December 2020, and even filmed an advertisement campaign where de divulged his beauty secret, which includes staying hydrated, healthy lifestyle, working out, genetics (yes, he is born with that face) and lastly, high-quality products.
Now, FRONTROW revealed that they had chosen the "True Beauty" star to officially become the face of their brand. In his latest ad, "Kilig Pa More! It's Cha Eun Woo," for FRONTROW's Luxxe, he adoringly calls his fans "babe." What made fans giggle is the note Cha Eun Woo attached in the bottle of Luxxe that reads, "Babe! You look so tired these days. Make sure to stay healthy. I love you!"
Being the face of a brand outside South Korea is a milestone for Cha Eun Woo's career, and we are excited about his future ventures!
© 2023 Korea Portal, All rights reserved. Do not reproduce without permission.
Tags:
cha eun woo
,
astro Cha Eun Woo
,
Cha Eun Woo drama
,
Cha Eun Woo updates
,
Cha Eun Woo news
,
Cha Eun Woo rumors
,
Cha Eun Woo endorsement
,
Cha Eun Woo FRONTROW
,
Cha Eun Woo new face of frontrow
,
Cha Eun Woo Dramas
,
Cha Eun Woo True beauty
,
Cha Eun Woo My ID is Gangnam beauty
,
Cha Eun Woo dating
,
ASTRO
,
Kpop
,
kpop news
,
Kpop updates
,
Kpop idol
,
Kdrama
,
kdrama news
,
kdrama updates