Korean Variety Shows: SoKor's Underrated Entertainment Industry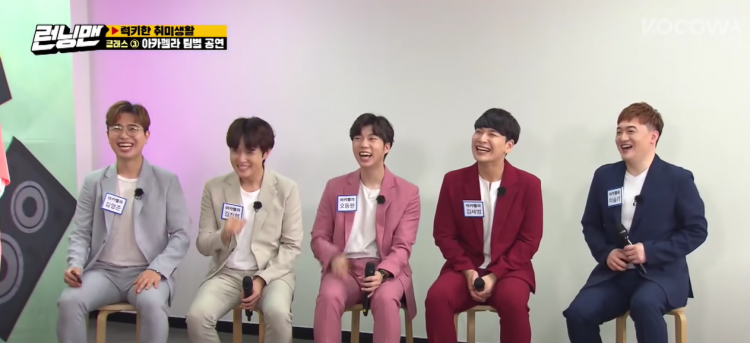 Aside from its unique culture, beauty products, and mouth-watering food, South Korea is known worldwide for its K-Movies, K-Dramas, and, of course, K-Pop. These three sources for entertainment media are even more prevalent now due to the pandemic that the world is going through.
But what if you were told that there is a fourth SoKor product that can help you quench your boredom?
The name of this underrated source of entertainment is South Korean Variety Shows. These variety shows usually have a host or hosts that interact with guest stars, from K-Pop idols to Actors, in a variety of different ways such as playing games, fun quizzes, unique performances, and many more.
To help you get introduced to this underrated produce of SoKor, here is a small list of South Korean variety shows that are popular in South Korea.
"Two Days and One Night "
A variety show that moves across South Korea, "2 Days 1 Night" tracks its cast members as they roam and go around various parts of South Korea. As they travel, they are given missions to complete. Each completed task is rewarded and every failed mission awaits a punishment.
"Men on a Mission" (aka Knowing Bros.)
Hosted by South Korea's most hilarious comedians, "Men on a Mission" is an award-winning variety show that will truly hit you in the funny bone. The main and recurring set of this show is in a classroom setup, with guests usually becoming students, and sometimes the hosts as well. The idols or actors are then usually treated as transfer students. The students then have to participate alongside the host's antics.
These antics usually include dancing, not being caught eating while the hosts "lecture," and many more.
"Running Man"
Can be dubbed as the king of South Korean variety shows, "Running Man" is a must-watch due to its popularity and longevity, boasting ten seasons and 500+ episodes in totality. The variety show revolves around a team race with tasks that happen within Seoul, South Korea. The show's stars, Kim Jong Kook, Lee Kwang Soo, Yoo Jae Seok, Song Ji Hyo, and many more media entertainers and countless guests.
There are a lot of other variety shows you can watch. All varying in mood, style, and execution, but all are entertaining to watch.
© 2022 Korea Portal, All rights reserved. Do not reproduce without permission.