Follow Your Favorite 'True Beauty' Stars On Instagram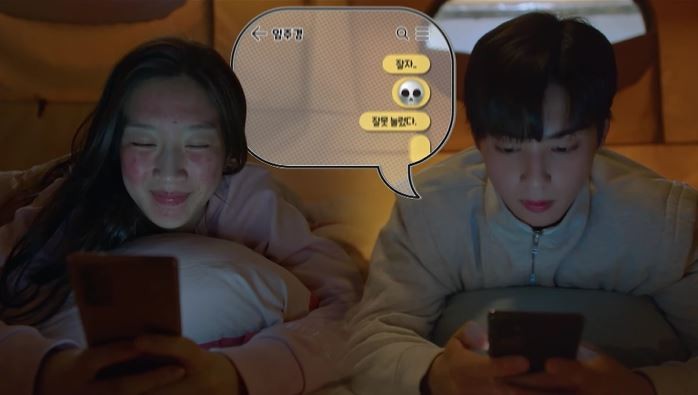 As a highly-anticipated live-action adaptation of a phenomenal web series, "True Beauty" has garnered the heart of many K-drama fans all over the world. Sadly the hit tvN drama aired its final episode last February 4th.
"True Beauty" ended its 16-episode run with a good note and a solid rating. With its lively young cast members and a light plot that deals with personal themes of self-love and confidence, it was no denying that "True Beauty" has captured the hearts of fans worldwide.
The live-action adaptation took a different turn from its webtoon source material written by Yaongyi. It ended with the second male lead, Han Se Jun played by Hwang In Yeop, forgoing his unrequited love for Moon Ga Young's Lim Ju Gyeong and finally debuting as an idol. Meanwhile, Lim Ju Gyeong reunites with Lee Suho after several years of being separated due to circumstances.
For its finale episode, "True Beauty" recorded an average nationwide rating of 4.458 percent. With its solid ratings, the viewers have come to love and adore the characters of "True Beauty." And despite the drama ending, you can still follow and be updated about the future projects of the cast members through their personal Instagram accounts.
Here are the official Instagram accounts of the "True Beauty" cast members:
Moon Ga Young as Lim Ju Gyeong: @m_kayoung
Moon Ga Young updates regularly in her personal Instagram account from filming sets, behind the scenes, and other milestones in her career. As of this writing, Moon Ga Young has a total of 5.3 million followers.
ASTRO's Cha EunWoo as Lee SuHo: @eunwo.o_c
Did you know that this young and budding actor has recently become the 4th most followed Korean actor on Instagram. Scrolling through Cha Eun Woo's feed, you'll see how lucky his future girlfriend will be with his dazzling boyfriend vibes.
Hwang In Yeop as Han SeoJun: @hi_high_hiy
With "True Beauty," Hwang In Yeop's fanbase grew by a lot. As of this writing, he has 7.2 million followers.
Park Yoo Na as Kang SuJin: @youna_1997
The viewers might have a love-hate relationship with Park Yoo Na's character in "True Beauty." However, this does not stop fans from following the rising actress. Currently, she has 2.9 million followers on her Instagram page.
© 2023 Korea Portal, All rights reserved. Do not reproduce without permission.
Tags:
True Beauty
,
True Beauty cast
,
True Beauty Where to watch full episodes
,
True Beauty Viu
,
True Ebauty cast
,
cha eun woo
,
astro Cha Eun Woo
,
Moon Ga Young
,
Hwang In Yeop
,
Park Yoo Na
,
Lee Jug Yeong
,
Lee Suho
,
Han Seo Jun
,
Kang Soo Jin
,
instagram
,
updates
,
K-dram
,
True Beauty webtoon
,
True beauty engsub
,
Moon Ga Young Dramas
,
Cha Eun Woo Dramas
,
hwang in yeop dramas
,
Park yoo na Dramas