Rookies Making Rounds: Latest K-Pop Groups Debuting In 2021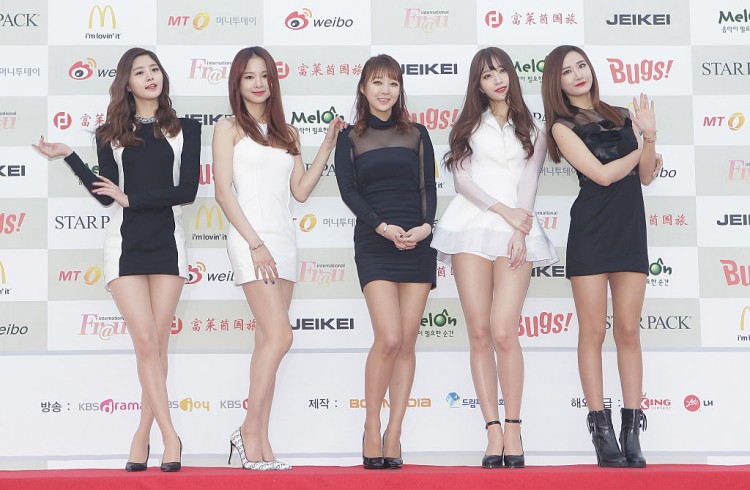 It's not all just glitz and glam in the K-Pop rookie world. The debut of a K-Pop group or artist does not only hinge on the amount of money backed on them by their company or the name and popularity of the company but even more so on the amount of work they are willing to put in in this cut-throat and competitive industry.
The K-Pop group's debut will bring forth the initial range of what their group wants to achieve. Success will either follow suit immediately, later on or never at all. Some idols who have a low impact on their debuts either are lost forever or are late bloomers, like former K-Pop group; EXID. The number of K-Pop groups also is a big factor in terms of their success.
In 2020, among the forty-three K-Pop idols who debuted, YG Entertainment's TREASURE and Play M Entertainment's Weeekly won the Rookie of the Year Award during the MAMA 2020. Drippin, GHOST9, LUCY, THE MIDNIGHT ROMANCE, STACY, TOO, and aespa, among others, also had very successful K-Pop debuts.
These debuts are considered successful usually due to the K-Pop group's hard work and hype from promotions, the reputation of the members, and the quality of their music videos and debut songs.
As of writing this article, the first listings of the most K-Pop hyped artists to debut in 2021 this year. The K-Pop idols (both named and unnamed) are as follows:
2-CIIPHER
3-T1419
4-TRI.BE
5-PIXY
6-MIRAE
7-KINGDOM
8-NTX
9-unnamed rumored YG girl group
10-unnamed SM boy group
11-unnamed Big Hit Japanese boy group
12-unnamed DSP boy group
13-unnamed rumored WM girl group
14-unnamed Mystic Entertainment girl group
Among the K-Pop groups to debut above, the most hyped K-Pop groups of 2021 are Purple Kiss, Tri.be, Ciipher, and Mirae. Follow them on their respective social media to get updates on their K-Pop debuts.
© 2023 Korea Portal, All rights reserved. Do not reproduce without permission.
Tags:
K-pop
,
Kpop
,
kpop news
,
k-pop news
,
kpop debut
,
k-pop debut
,
kpop rookies
,
k-pop rookies
,
who will debut in 2021
,
which kpop groups will debut this year
,
new kpop groups 2021
,
kpop rookies this year
,
latest kpop debut
,
latest kpop rookies
,
kpop debut updates
,
kpop artists
,
where to see kpop rookies
,
where to see list of kpop rookies 2021
,
where to see latest kpop groups
,
list of kpop groups to debut this year