'The Mandalorian': One Of This Year's Golden Globe Nominees For Best Drama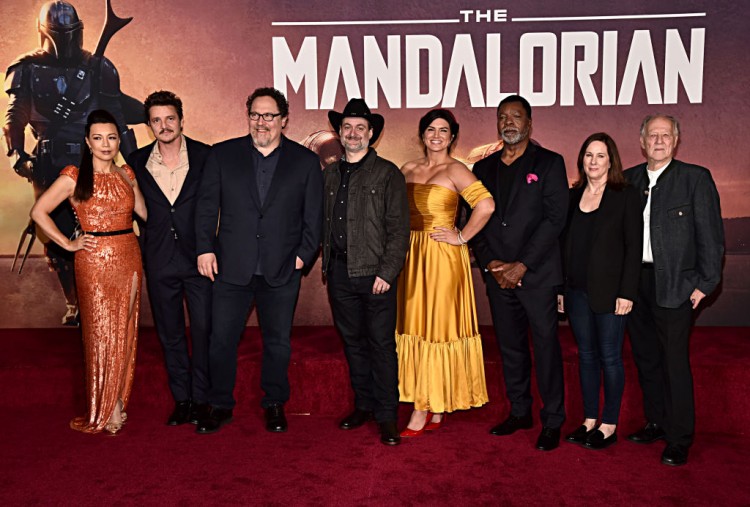 Please be warned: Spoilers ahead for season 2 of "The Mandalorian."
In the last episode of season 2 for Disney+'s "The Mandalorian," fans were left in awe, in tears, and simply at the edge of their seats after witnessing everyone's titular hero, Luke Skywalker, return to the "Star Wars" universe with vigor, strength, and unrequited power.
Although not portrayed by Mark Hamill himself, the "Star Wars" star was incredibly touched after seeing the fans reaction to his character in the final episode of season 2 of Disney+'s "The Mandalorian."
With that incredible impact, a resurgence of old and new "Star Wars" fans appeared, truly after the disappointment made by the latest "Star Wars" trilogy. There were even speculations that Disney has abandoned anything related to "Star Wars" on the big screen.
But with the success of Jon Favreau and Dave Filoni's "The Mandalorian," all fears can now be silenced.
A plethora of reasons can be said on how "The Mandalorian" gave fans a new hope on how "Star Wars" can only get better in the future. But the main reason to be hopeful of "The Mandalorian's" continued releases is its potential in the 2021 Golden Globes.
In 2019, "The Mandalorian" was Disney+'s top show, and even now, it is considered one of the service's best shows. The series centers around the story of a Mandalorian, a lone bounty hunter portrayed by Pedro Pascal, who protects a powerful, young, force-sensitive child.
"The Mandalorian" begins 2021 on the same path after its nomination as the best drama series in this year's Golden Globe. This shows the impact that "The Mandalorian" has reached new heights in a worldwide spectacle.
Moving forward, season 3 of Disney+'s "The Mandalorian" will arrive in 2022. The production will begin after the release of "The Book Of Boba Fett" in December 2021, another "Star Wars" series exclusive from Disney+.
© 2023 Korea Portal, All rights reserved. Do not reproduce without permission.