These Groups Are The 'Royalties' of K-Pop: See Honorific Titles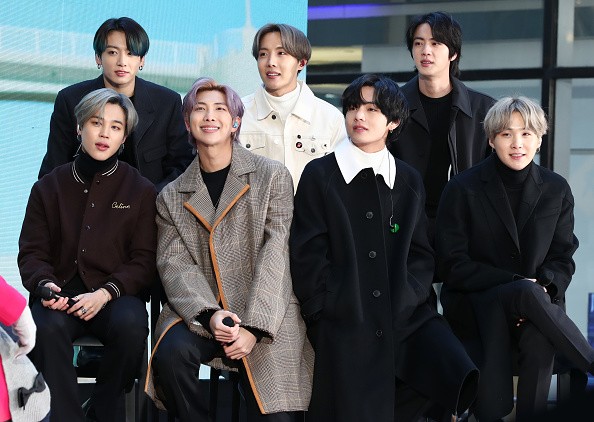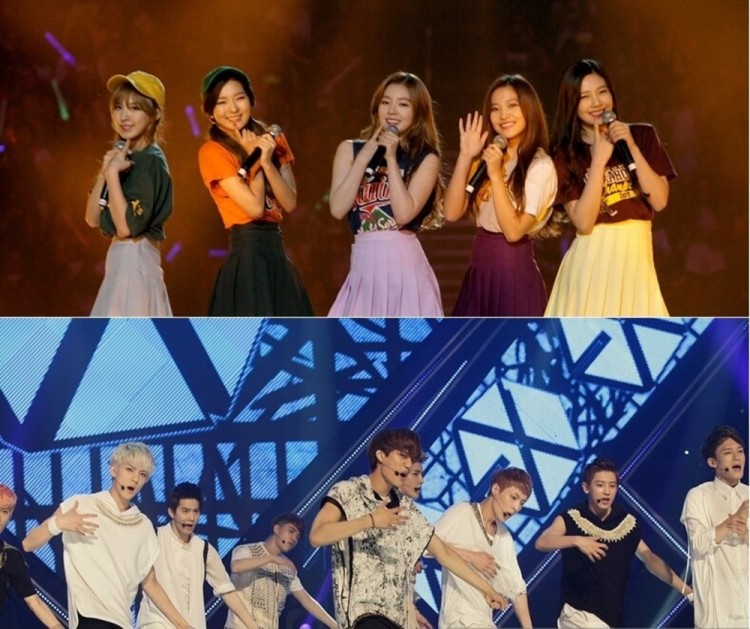 Honorific nicknames in popular music are terms used by media and fans. In South Korea, some Groups have been given honorific nicknames. Those groups are 2NE1, Big Bang, BLACKPINK, BTS, EXO, Girl's Generation, Red Velvet, Super Junior, Shinee, and Twice.
2NE1
2NE1 was a South Korean girl group that consisted of Bom, CL, Dara, and Minzy. The group was formed by YG Entertainment last 2009. After releasing their lead singles "Fire" and "I Don't Care." "I Don't Care" received the Song of the Year award at the 2009 Mnet Asian Music Awards. The group also had nine number-one hits on Gaon Digital Chart. Known for their unique fashion, stage presence, and charisma, 2NE1 is considered one of the most successful and popular South Korean girl groups. Because of their success, 2NE1 was called "Queen of K-Pop."
Big Bang
Big bang is a boy band group that was also formed by YG Entertainment. The group consists of four members: G-Dragon, T.O.P, Taeyang, and Daesung. They helped the Korean Wave spread internationally and become one of K-Pop history's most influential acts. Because of that, they are known as "King of K-Pop."
BLACKPINK
BLACKPINK is a girl group formed by YG Entertainment consisting of Jisoo, Jennie, Rose, and Lisa. BLACKPINK has broken numerous online records throughout its career. BLACKPINK also got many awards that is why they are known as "Queens of K-Pop," "Biggest Girl Group in the World," and "Asia's Biggest Girl Group."
BTS
BTS is also known as Bangtan Boys. BTS is a seven members boy band that began formation last 2010. The seven members were RM, Jin, Suga, J-Hope, Jimin, V, and Jungkook. BTS is originally a hip-hop group, and their musical style has evolved into a wide range of genres. Their lyrics are focused on personal and social commentary, touch on mental health themes, school-age youth, loss, a journey towards loving oneself, and individualism. Their works feature references to literature and psychological concepts. BTS has been featured on Time's international cover as "Next Generation Leaders," and also BTS appeared in the magazine's lists of the 25 most influential people on the internet last 2017-2019 and the 100 most influential people in the world in 2019 where they were called "Princes of Pop." Also, BTS is known as "The Biggest Boy Band in the World," "Kings of K-Pop," "K-Pop Giants," and "Korean Pop Titans."
EXO
EXO is a South Korean-Chinese boy band based in Seoul. The boy band consists of nine members, including Xiumin, Suho, Lay, Baekhyun, Chen, Chanyeol, D.O., Kai, and Sehun. The band was formed by SM Entertainment last 2011. The band's music is performed in Korean, Mandarin, and Japanese, mainly combining pop, hip-hop, and R&B with electronic dance music genres like house and trap. The band ranked as one of the top five most influential celebrities on the Forbes Korea Power Celebrity list from 2014-2018, and they have been labeled "Kings of K-pop," "Biggest Boy Band in the World," "Nation's Pick" and "Global Pick."
Girl's Generation
Girl's Generation, also known as SNSD, is a Korean Girl Group formed by SM Entertainment. The group comprises eight members, namely Taeyeon, Sunny, Tiffany, Hyoyeon, Yuri, Sooyoung, Yoona, and Seohyun. They are one of the Korean Wave's prominent figures and given honorific nicknames "The Nation's Girl Group."
Red Velvet
Red Velvet is a girl group formed and managed by SM Entertainment. The girl group has five members, namely Irene, Seulgi, Wendy, Joy, and Yeri. The group was given honorific nicknames "Nation's Representative Girl Group," "Best Idol Group Alive" and "Nation's Girl Group."
Super Junior
Super Junior, also known as SJ or SuJu, is a South Korean boy band. They are called by the media and Korean Music Awards the "King of Hallyu Wave" because of their prominent helps in Korean Wave.
Shinee
Shinee is a boy band formed by SM Entertainment last 2008. The group has four members, namely Onew, Key, Minho, and Taemin. The group's musical effect in their country has produced many awards and has given them the title of "Princes of K-Pop."
Twice
Twice is a girl group formed by JYP Entertainment. The group comprises nine members, namely Nayeon, Jeongyeon, Momo, Sana, Jihyo, Mina, Dahyun, Chaeyoung, and Tzuyu. The group has a title as "Asia's No. 1 Girl Group" and "Nation's Girl Group."
© 2023 Korea Portal, All rights reserved. Do not reproduce without permission.
Tags:
Kpop
,
kpop news
,
2NE1
,
Big Bang
,
BLACKPINK
,
BTS
,
EXO
,
Girls' Generation
,
TWICE
,
Red Velvet
,
Super Junior