'School 2017' Actress And Model Song Yoo Jung Suddenly Passed Away At Age 26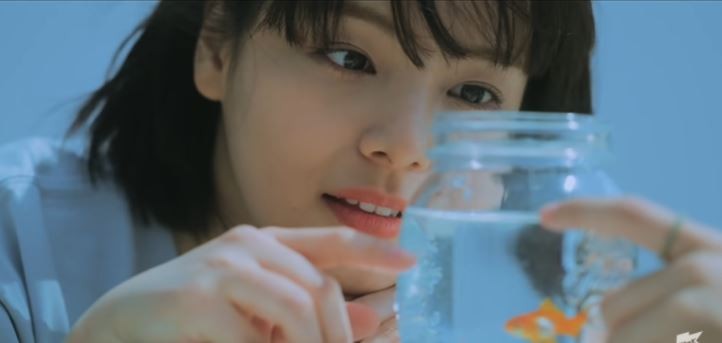 On January 25th, reports circulated about "School 2017" Actress Song Yoo Jung's sudden passing on the 23rd at age 26.
The actress' management, Sublime Artist Agency, confirmed the reports and said, "Song Yoo-jung died suddenly on the 23rd."
While the nature of Song's death was not confirmed officially, several early news reports in Korea stated that she had committed suicide, but these articles were later amended.
Her funeral will be in Room 3 of the funeral hall of the Gangnam branch of the Seoul Medical Center, while her funeral procession will be at the Seoul Memorial Park.
Born in 1994, Song Yoo Jung started her career in the entertainment industry as a cosmetic brand model. She was loved for her charms and impressive exotic beauty.
She gained attention as a commercial model for various coffee, cosmetics, ice cream, and home appliances brand.
Aside from modeling, Song Yoo Jung transitioned to acting in 2013 and has appeared in various dramas as an actress. Her first role was as a supporting actress in MBC's 2013 romantic drama "Golden Rainbow." Moreover, she also starred in MBC's 2014 drama "Make Your Wish" as well as in KBS' "School 2017," where she played the role of Choi Hyun Jung.
Song Yoo Jung's last acting project was in the web drama "Dear My Name" in 2019, where she played the character of Jung Ji Woo, who is the main female lead of the web drama.
Song Yoo Jung has also appeared in iKON's "Goodbye Road" music video. Not only that but in 2020, she was also featured in Standing Egg's "Friend to Lover," and NIve's "How Do I" music videos.
Last 2020, he joined singer Jung Ji Hoon (Rain) and "Parasite" actor Song Kang Ho at Sublime Artist Agency.
Meanwhile, her last Instagram post dating December 30th, 2020, is flooded with comments from her fans expressing their sadness and wishing that the actress may rest in peace in paradise.
© 2021 Korea Portal, All rights reserved. Do not reproduce without permission.
Tags:
Song Yoo Jung
,
Song Yoo Jung passed away
,
Song Yoo Jung death
,
Song Yoo Jung cause of death
,
Song Yoo Jung suicide
,
Song Yoo Jung School 2017
,
School 2017 actress death
,
Song Yoo Jung death suicide
,
Song Yoo Jung dramas
,
Song Yoo Jung drama list
,
Song Yoo Jung Model
,
Song Yoo Jung confirmed dead
,
Song Yoo Jung When passed away
,
School 2017