Did Melania Trump Snub First Lady Jill Biden?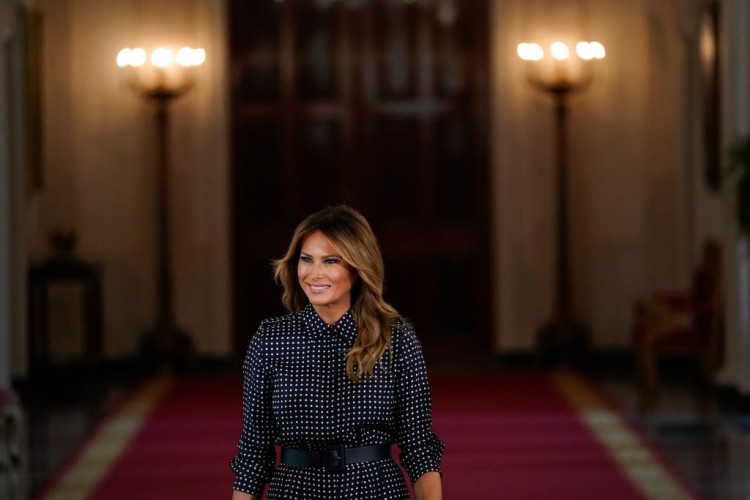 It is customary for the outgoing first lady of the United States to welcome the new first lady, such as offering her a welcome to the White House. Former first lady Michelle Obama did this to Melania Trump when she welcomed her to the presidential house, even hosting a traditional meeting with tea ahead of the inauguration.
First Lady Jill Biden's predecessor Melania Trump is seemingly not a fan of this tradition.
According to Dr. Jill Biden's daughter, Ashley, the former first lady has not reached out to her mom prior to the inauguration to tour her around the White House, give her a warm welcome, and more.
However, according to a report on CNN, Melania Trump has left a note of welcome for First Lady Jill Biden, just like how Donald Trump left a "very generous" letter to President Joe Biden, despite Trump not attending Biden's inauguration similar to how the past presidents would do.
"The President wrote a very generous letter," Biden told the media. "Because it was private, I will not talk about it until I talk to him, but it was generous."
A senior aide to Trump described the letter to the reporters as a "personal note" that prays for the success of the country President Joe Biden is heading and for the new administration to care for the country.
Melania Trump, who also worked as a fashion model, has not issued any statement regarding the issue.
Jill Biden will be in support of her husband's efforts to resolve the problems of the country, announcing she will be focusing on the Joining Forces program that will help struggling military families.
Previously, she had worked with the Obama administration, the time when Biden was vice-president. She has a wide knowledge of the U.S. political system and is known for her empathy, work ethic, and intelligence.
© 2023 Korea Portal, All rights reserved. Do not reproduce without permission.