'Thor: Love And Thunder' Begins Filming, New Photos Of The Set Revealed!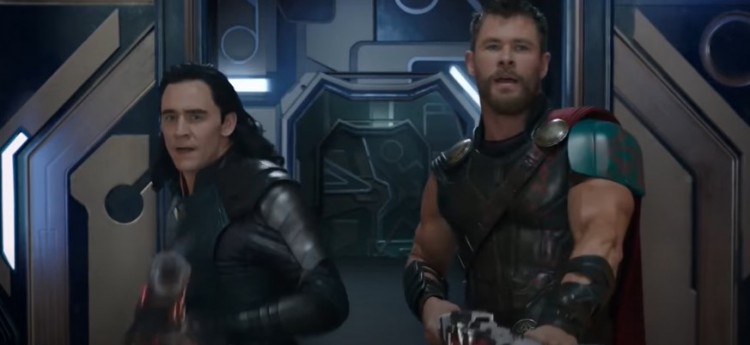 "Thor: Love and Thunder" is beginning to film this week with new photos of the set unveiled. Australia's Centennial Park in Sydney is seemingly part of the locations, with the images released on Daily Mail Online.
Starring Chris Hemsworth, Natalie Portman, Christian Bale, and Jamie Alexander, plus many others, "Thor: Love and Thunder" is the sequel to "Thor: Ragnarok" and the fourth movie in Marvel's "Thor" saga. It is directed by Taika Waititi, who also previously directed "Thor: Ragnarok," and other movies "What We Do in the Shadows," "Boy," and so much more.
It seems that the production is filming scenes in Australia after new set photos of Sydney's Centennial Park were unveiled. The staff is currently building a rugged landscape that will be used in one of the movie scenes.
A pile of dirt is now situated in the middle of the park, surrounded by brown-colored set pieces that resemble ant colonies or rocks. A staircase is also leading up the platform, presumably part of the film's scenes as well.
The cast has also traveled and flown to Australia to start filming. Lead actor Chris Hemsworth jetted from his residence in Byron Bay to Sydney on Wednesday. His co-stars Natalie Portman, Christian Bale, and Chris Pratt have also arrived in the Pacific country.
The actors also expressed their excitement. Chris Hemsworth, who will play the role of the Norse god yet again, reveals how he is "excited to try to do something different."
"So, we've got our work cut out in that sense," he shared.
Natalie Portman is also thrilled. She stated, "I'm starting to train, to get muscles. If there can be all these female superheroes, the more of them they are, the better it is. I'm trying to think - it's based on the graphic novel of 'The Mighty Thor.' She's going through cancer treatment and is a superhero on the side."
"Thor: Love and Thunder" is reportedly showing in theaters on February 11th, 2022.
© 2023 Korea Portal, All rights reserved. Do not reproduce without permission.