Here's How You Can Watch 'BLACKPINK: THE SHOW' Rehearsals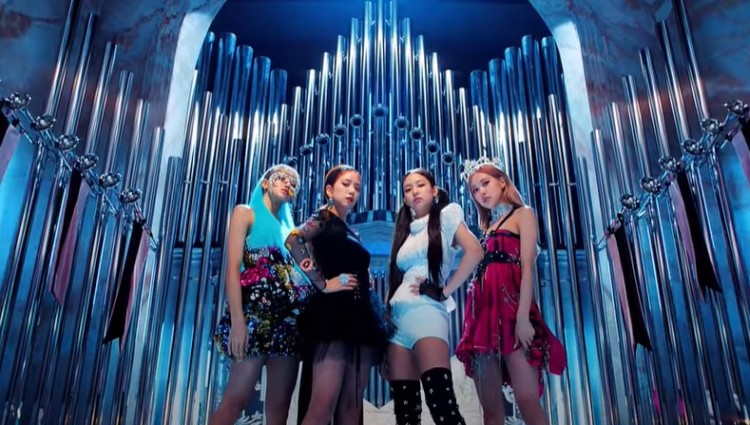 BLINKs are ecstatic to watch "THE SHOW" happening on January 31st, more so when they knew BLACKPINK will likewise broadcast the sound check rehearsals of the upcoming livestream concert a day before the event. However, not every fan can be able to watch the rehearsals.
BLACKPINK on Friday has officially announced they are broadcasting the sound check rehearsals of their upcoming livestream concert "THE SHOW" on January 30th.
"BLACKPINK is going to share a glimpse of their soundcheck rehearsal one day before THE SHOW! Don't miss out on this one-time moment, and make sure to tune-in to the PLUS members-only LIVE happening on January 30th 2 p.m. KST on YouTube. Can't wait to see you all soon," the official Facebook page of BLACKPINK stated.
Only PLUS members can access the rehearsals, similar to how only selected audience can watch "BLACKPINK: THE SHOW." They will have to buy tickets on BLACKPINK's YouTube channel.
BLINKs
The soundcheck rehearsals will take the viewers to the behind-the-scenes, including several various snippets and features.
"Can't wait for the performance from our girls (heart emoji)," Najwa Lathifah posted in the comments section.
BLINK Sherlyn Leong thought this is "awesome news." She said, "Totally worth having the PLUS right from the get-go. I'm thrilled for the soundcheck rehearsal and 'THE SHOW' the next day. Thanks BLACKPINK for giving us a little extra for the membership. (emojis) Let's fully support & (heart) Pinks by buying official access to 'THE SHOW.' They are making every effort to deliver their best performance at their first online concert..."
Concert features
According to KPopStarz, BLACKPINK will also share a special behind video series for selected audiences that will feature a band session, VCR shooting, rehearsal site and two episodes the K-Pop group has yet to reveal.
BLACKPINK's "THE SHOW" will also feature a live band, and this musical production has been with YG Entertainment's girl group during their "In Your Area" tour. During the show, they will also be performing their greatest hits from "The Album."
Debuts
Meanwhile, BLACKPINK's Rosé and Lisa have also been preparing for their solo debuts. Jennie has already started the success with millions of views her solo YouTube channel has been raking.
© 2023 Korea Portal, All rights reserved. Do not reproduce without permission.