Louis Vuitton Price Hike By More Than 20%, But Only In South Korea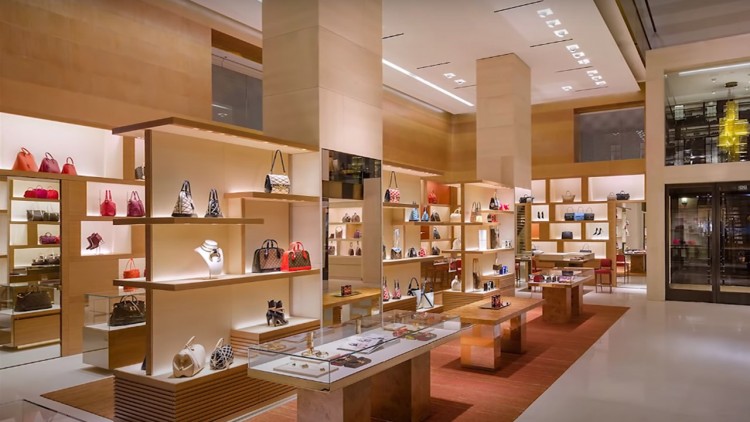 The COVID-19 pandemic changed many things in consumers' behavior, and it looks like luxury brands are taking advantage of it.
Recently, the luxury goods company Louis Vuitton increased its price again, but only in South Korea. Its last price increase only happened eight months ago.
The famous brand's price hike mainly affected the local bestsellers. The Pochette Accessories, priced at US$710 before, now has a whopping value of US$900. Meanwhile, its smaller version, which is the Mini Pochette Accessories, increased by 22 percent from US$375 to US$460.
"It is exploiting people's psychology of revenge shopping by increasing prices for somewhat cheaper items, which are less of a burden for customers to purchase," an industry source said.
According to reports, the French fashion house increases not only on their handbags but also on their clothing brand. Surprisingly, they already had a price hike twice last year. It did not notify customers of these changes too.
One of the reasons fashion experts can conclude is that the COVID-19 pandemic affected the consumers who felt suppressed from the travel bans and limited movement they could do. Thus, they have a larger disposable income, which they used to purchase luxury items. Louis Vuitton did not make any clarification on the reason for their new price increase. In the past, luxury companies do this for a mark-up in response to their headquarters' global pricing policy, reflecting exchange rate fluctuations or an increase in product cost or minimum wage.
Companies like Chanel and Hermès are also known to adjust prices simultaneously worldwide, but unlike Louis Vuitton, they did not increase twice.
However, a source said that the new increase was due to Hermès' pricing policy as it raised prices for handbags last January 5 on stores in South Korea and its other global stores.
© 2021 Korea Portal, All rights reserved. Do not reproduce without permission.