Are Son Ye Jin and Hyun Bin A Match Made From Heaven? Let's Find Out!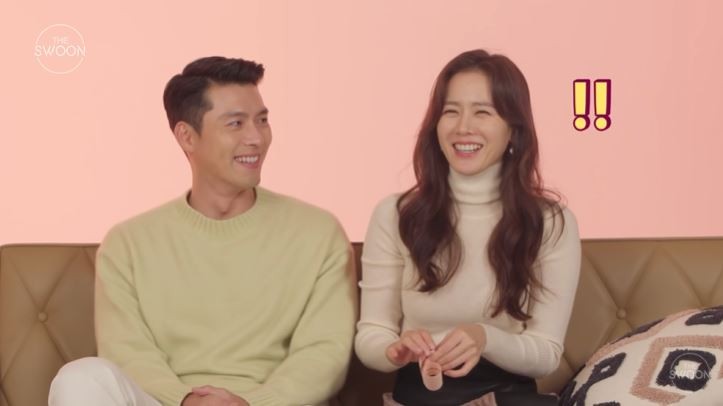 Much to the delight of their fans around the world, "Crash Landing On You" lead stars Hyun Bin and Son Ye Jin were announced as the 2021's "New Year's couple" after it was reported that the two actors developed strong feelings for each other.
With Hyun Bin and Son Ye Jin's magnifying gazes and striking chemistry throughout the drama, one can only imagine how sweeter they are in real life. Well, before we gush over the palpable romance shared by the two, let's find out if Son Ye Jin and Hyun Bin are truly a match made in heaven.
We have dug past interviews of the two top stars to find out if they match each other's ideal types, and you know what we have come up with? A series of evidence that surely makes this pairing perfect!
In the past, Son Ye Jin confessed that she feels drawn to men who resemble her father. After a few more digging and we come across the photo of Ye Jin's father, who has a striking resemblance to Hyun Bin. Not only that, but the two most important men in Ye Jin's life right now are both tall in stature and exhibit the same presence.
On the other hand, during a past interview, Hyun Bin shared his views on his ideal types and getting married. In particular, Hyun Bin expressed that he likes a very understanding woman due to his field of work.
"I like a woman who is very understanding. Because of the field I am working in, it's hard to find someone who can be truly understanding of everything," shared Hyun Bin.
As a top actress herself, Son Ye Jin surely understands the difficulties that come along with the work as well as being in a relationship with a fellow from the industry.
Surely, the two are a perfect match for each other. We can only hope that they take this to a higher level. After all, Hyun Bin once confessed that he would like to get married before he turns 40. The actor will turn 39 years old on September 25.
© 2023 Korea Portal, All rights reserved. Do not reproduce without permission.