What's Next For GOT7? Mark Tuan Says This Is 'Just The Beginning'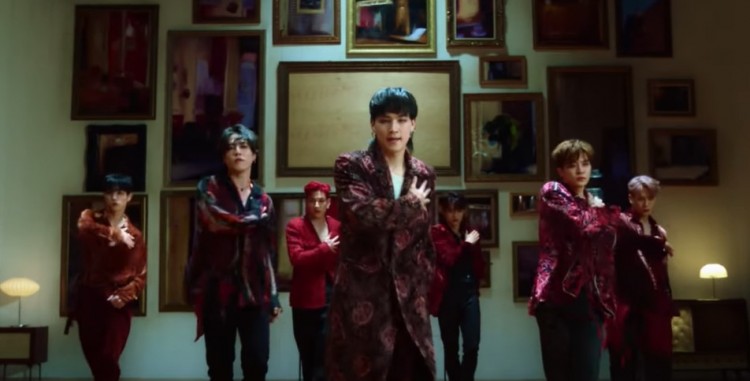 The disbandment of GOT7 from their entertainment company and management JYP Entertainment has been officially confirmed earlier this week. The K-Pop group members, Park Jin-young, Jackson Wang, Mark Tuan, JB, Kim Yugyeom, BamBam, and Choi Young-jae, are sending messages of hope for the fans that their artistic craft will continue.
In the entertainment industry worldwide, there are also bands and groups that decide to disband, including One Direction and Fifth Harmony, or their members disbanding from the group. In turn, these artists have started their solo singing careers from the disbandment and are now taking the world by storm as soloists. These include Zayn Malik of One Direction and Camilla Cabello of Fifth Harmony.
Going back to this news from GOT7, while it is now confirmed they are disbanding from JYP Entertainment, one of its singers, Mark Tuan, is reassuring fans that "nothing is coming to an end," adding that it is "just the beginning."
Are fans going to see more of GOT7 in the future, or perhaps, their members starting their solo careers?
Mark Tuan tweeted, "The past 7 years have been the best years of my life. Nothing is coming to an end, just the beginning. The seven of us are going to continue to bring you guys the best version of us till the end. #GOT7FOREVER"
The talks and the rumors of GOT7 disbanding and ending their contract at JYP Entertainment started late last year, and it was only this week that it had been confirmed.
"JYP held an in-depth discussion with the members ahead of the expiration of their exclusive contract with their artist GOT7 on January 19th. As a result, both sides decided not to proceed with renewal of the contract under an agreement, wishing for a newer future," JYP Entertainment said in its official statement.
What's next for GOT7? Their group leader, JB, will continue his music career as he has reportedly now received offers from various agencies. Mark Tuan will return to his hometown in Los Angeles with his family.
Jackson Wang will keep promoting his own label, "Team Wang," while Park Jin-young will pursue his acting career. Meanwhile, Kim Yugyeom and Choi Young-jae are reportedly now in talks with Sublime Artist Agency and AOMG. BamBam is in discussions with MakeUs Entertainment to keep promoting in Korea while balancing out his roots in Thailand.
The fans are also sending them best wishes. Netizen @markbeomnyoung tweeted, "Always and forever," pertaining to the K-Pop boy group.
The parents of GOT7 members are there to support the group in whatever endeavors they have. One of these is the father of Mark Tuan, who responded to one of the fans' tweets, saying, "You know what my biggest regret? Not standing GOT7 early."
After all, it is not a sad moment for you, Aghases, isn't it?
© 2023 Korea Portal, All rights reserved. Do not reproduce without permission.