It's Son Ye-jin's Birthday! Social Media Is Celebrating, And What Could Be Hyun Bin's Gift?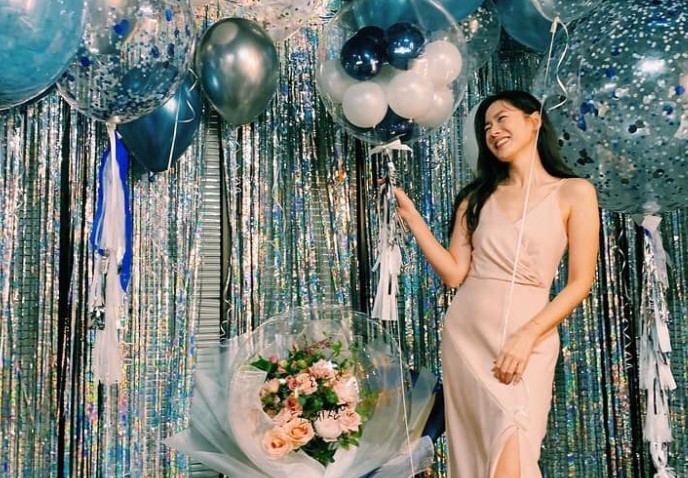 Today, January 11th, Son Ye-jin is celebrating her birthday.
Her fans on social media are getting creative with their greetings on this important occasion in the life of the world-renowned actress whose fame was even catapulted with the K-Drama series, "Crash Landing On You."
Netizens are showing their love for Son Ye-jin as they share creatively-designed graphics on social media, video clips, birthday messages and greetings, even the actress's childhood photos, and so much more.
Sharing side-by-side childhood photos of Son Ye-jin and her co-star Hyun Bin, who their managements revealed to be dating and in a relationship, @aicila_binjin posted, "Happy Birthday, Son Ye Jin! You and Hyun Bin came to my life like a gift! (heart emojis) #HappyYeJinDay #YeJin0111 #SonYeJin #BinJin #HyunBin"
"... Happy Birthday to one of the queens in the industry, one of the most versatile actresses and one of the most beautiful South Korean actresses, Son Ye-jin. (heart emoji) I wish you a successful life and healthy relationship with your boyfriend."
@tangerinebysheh showed love by sharing a beautiful strawberry bouquet for Ye-jin, while @mrfdlrscrg even wrote a poem for the K-Drama star. It read, "I wish you [Son Ye-jin] happiness, the kind that doesn't make you think twice if you deserve it or not," and continues further with the other stanzas. There were also fans who shared video montages featuring the actress.
Meanwhile, the train station in Seoul already gave her the treat a few days before her 39th birthday today. The station featured her photos and endorsements in the billboards that were usually where the business advertisements are.
Son Ye-jin has been known for her stellar performance in "Crash Landing On You," and many other projects globally. She also has various brand endorsements, including those for Neuramis, Vanav and Manyo Factory, among many others.
Fans are speculating whether Hyun Bin, who has been mostly silent since the official announcement of their relationship, will present her a gift. Happy birthday, Son Ye-jin!
© 2022 Korea Portal, All rights reserved. Do not reproduce without permission.