K-Drama Media Outlet Details How Rich Hyun Bin, Son Ye-jin Will Be Once They're Married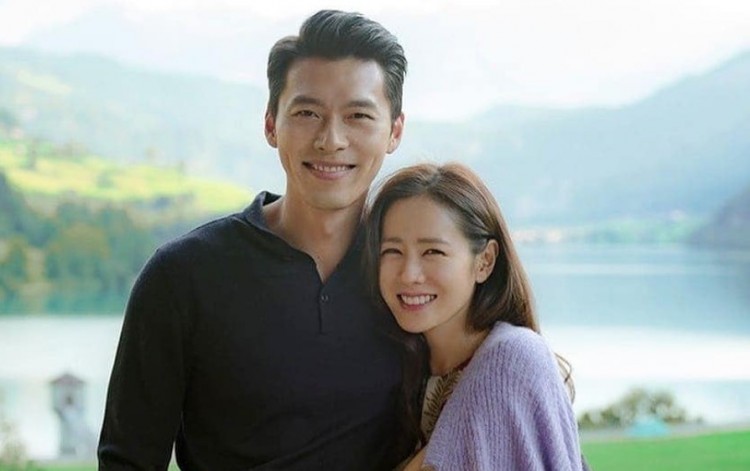 LOVEKPOP95, a media outlet that publishes content on K-Drama, K-Pop, and more, has revealed details on how wealthy Hyun Bin and Son Ye-jin will be once they get married. During the New Year, the "Crash Landing On You" stars have confirmed they are dating and in a relationship.
Both Hyun Bin and Son Ye-jin are award-winning actors in the Korean entertainment industry and worldwide, especially when they starred in the hit drama series "Crash Landing On You." Once they get married, which the fans are fervently anticipating, how rich will their combined assets be?
According to LOVEKPOP95, Son Ye-jin's salary when she starred in the movie "Tower" was at 430 million won. The website also reveals that the actress receives about 400 to 600 million won for a film project.
Son Ye-jin also reportedly earns 20 to 30 million won for each episode of a TV series. This figure increased to an estimated 30,000 USD in 2018. Today, it is said that the salary of the actress is up to 130 million won per episode.
Not only this, but Son Ye-jin also endorses several brands, and it has been said that her advertising contract is worth around 500 million won.
In fact, she was able to purchase several real estates, including the two-story house worth 9.35 billion won near Hapjeong Station in Seoul, the area where Korea's "super rich" are.
What about Hyun Bin? This award-winning actor has a salary of over 100 million won for each TV episode. He also gets more salary if the shows broadcast overseas, LOVEKPOP95 further said.
When he takes part in movies, he will receive a salary of about 600 million won for each of these movies. Like Son Ye-jin, he is also invested in real estate, including the Cheongdam-dong building in Seoul worth 4.8 billion won. The luxury apartment in Heukseokdong, costing three billion won. Media outlet LOVEKPOP95 also said he has shares in the entertainment company Kakao M.
© 2023 Korea Portal, All rights reserved. Do not reproduce without permission.