Genius Korea Releases Top 3 K-Pop Girl Groups, TWICE, Red Velvet Not Included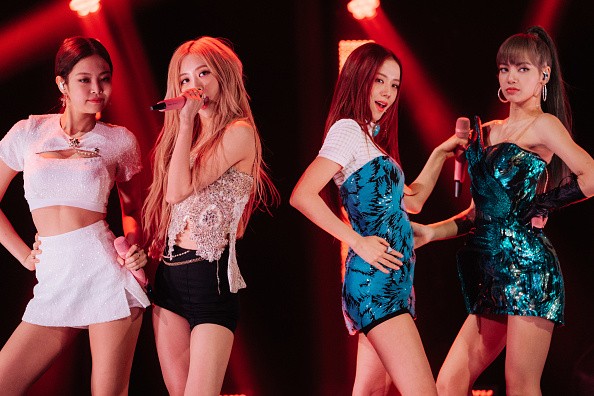 With a new year ahead of us, it just quite fitting to look back at all the amazing K-Pop groups who made our quarantine life better. Because of that, Genius Korea released a year-ender chart showing the top K-Pop girl groups of 2020.
To curate the list for K-Pop's top girl groups, Genius Korea looks into the total page views of the artists as well as their concurrent page views via lyric searches on the "Genius" platform.
Top 1 - BLACKPINK
Claiming the top spot is no other than BLACKPINK. The quartet from YG Entertainment has been actively promoting both in Korea and overseas. Considered as the world's current girl group, they achieved a lot in 2020. Their highly-anticipated album, "The Album," is the first K-Pop girl group album to sell more than 1 million physical copies. The four girls also had the opportunity to collaborate with some of the biggest Western artists. On April 22, they did a collab with Lady Gaga and released "Sour Candy." Meanwhile, on August 28, BLACKPINK teamed up with Selena Gomez for the single, "Ice Cream."
Aside from huge Western Collabs, BLACKPINK also released their much-awaited comeback with pre-lease "How You Like That" and the retro-themed track, "Lovesick Girls." Both releases achieved numerous feats, claiming spots in both South Korean and world charts.
Top 2 - (G)I-DLE
Following BLACKPINK is the CUBE Entertainment girl group, (G)I-DLE. The sextet has been busy with its numerous music releases this 2020. The group released their third extended play (EP), "I Trust," with the lead track "Oh My God" in April.
In August, (G)I-DLE released their first single album following a summer theme. Upon the release of "Dumdi Dumdi," it became the second best-selling girl group single album in K-Pop history, solidifying their position as one of the top girl groups of the 4th generation.
Also, members, Soyeon and Miyeon resumed their roles as Akali and Ahri in the "League of Legends" girl group K/DA to release the songs "The Baddest" and "More." (G)I-DLE also signed with Republic Records to further their reach and promotion in the Western market.
Top 3 - ITZY
According to Genius Korea, the third top K-Pop girl group is JYP Entertainment's ITZY.
In 2020, ITZY continued to prove its status as the next "TOP Girl Group." Their sizzling release of "It'z Me" in March debuted at No.1 in Gaon Album Chart, making it their first album to do so in the South Korean charts. It also became their highest-charting album in the United States, after it debuted at No.5 on Billboard's World Album Chart. "WANNABE" has become a girl power theme-song that follows the theme of "Independence" that ITZY is pushing for. Meanwhile, in August, ITZY released their third extended play, "Not Shy," which also debuted at No.1 on the Gaon Chart.
Moreover, ITZY is set to expand its reach to the US with the upcoming release of their first English album, "NOT SHY," which will contain the English version of their past title tracks.
Top 10
Following the TOP 3, Genius Korea also listed seven other girl groups to complete the Top 10 Korean Girl Groups of 2020. Here's the list:
#1 BLACKPINK
#2 (G)I-DLE
#3 ITZY
#4 TWICE
#5 IZ*ONE
#6 LOONA
#7 GFRIEND
#8 MAMAMOO
#9 EVERGLOW
#10 CLC
© 2023 Korea Portal, All rights reserved. Do not reproduce without permission.