Despite Lack Of Official Promotions, TWICE Tops Billboard's World Digital Song Sales Chart For 2021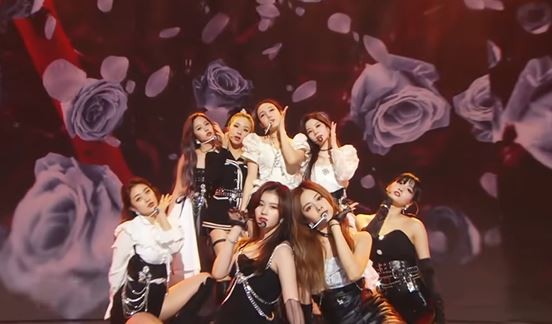 We can expect a brighter 2021 for our favorite global K-Pop acts such as TWICE and BTS. These two K-Pop mega superstars have already started the year with their best foot forward as they attained remarkable spots on Billboard's "World Digital Song Sales Chart."
Claiming the No.1 spot on Billboard's World Digital Song Sales chart for Week 1 of 2021 is TWICE's latest release, "CRY FOR ME." This release, intended only as a gift for TWICE fans, had already made headlines after its surprise release on Mnet Asian Music Awards (MAMA) 2020. The emotional pop hit has made fans begging for an official release and since then have propelled
TWICE's popularity reached greater heights, especially in the Western Arena. TWICE's soaring popularity in the US is evident in the standing of "CRY FOR ME" in the Billboard's Digital Song Chart. It is also important to note that the nonet topped the charts even without official promotions proving further the great potential of the group to dominate the Western Market.
In addition, TWICE's title track, "I CAN'T STOP ME," for their latest full album, "EYES WIDE OPEN," came at No. 12 and already in its ninth week on Billboard's World Digital Song Sales chart.
"CRY FOR ME" has become TWICE's fourth title track to land on the chart's top spot following "Likey," "Feel Special," and "I Can't Stop Me."
There is no denying that the JYP girl group has already taken over Korea, Japan, and the whole of Asia. And opening 2021 at the No.1 spot on Billboard marks a huge deal on TWICE's venture to the west!
Aside from TWICE, Big Hit Entertainment's BTS has continued to secure several spots in the chart. Their recent release with "Life Goes On" is at No. 2, descending from No.1 position in the past four weeks. Moreover, "Filter" is at No.6, while "My Time" is at No. 9. Both songs are on their 42nd week on the chart. Meanwhile, BTS' Jungkook's "Euphoria" is at No. 11 and on its 45th week.
© 2023 Korea Portal, All rights reserved. Do not reproduce without permission.