Harper's Bazaar Chooses SEVENTEEN On Its New Year 2021 Cover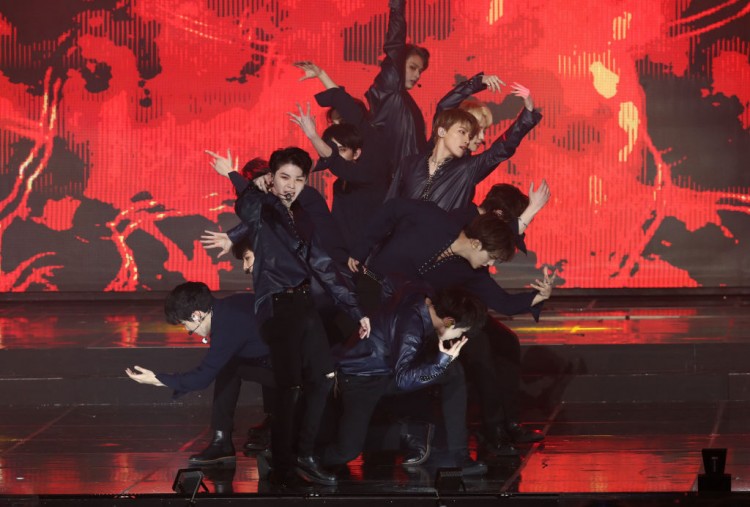 Harper's Bazaar, a fashion magazine published in 37 countries, has chosen the sensational K-Pop boy group SEVENTEEN to grace the cover of its New Year 2021 issue.
SEVENTEEN, with all of its 13 members, are looking dapper and fashionable. SEVENTEEN is comprised of S. Coups, Jeonghan, Joshua, Jun, Hoshi, Wonwoo, Woozi, DK, Mingyu, The8, Seungkwan, Vernon, and Dino.
They are known for their songs, including "Don't Wanna Cry," "VERY NICE," "Adore U," "Oh My!," "Fallin' Flower," "Pretty U," "THANKS," and more.
The Harper's Bazaar feature has them posing on different versions. There are two distinct group covers and three unique unit version covers.
One of the cover images features them standing at the backdrop of fields, wearing knitted sweatshirts, jackets, and long coats perfect for the winter season, paired with jeans and accessories.
There is also a monochromatic cover image with the SEVENTEEN artists lying on the ground and lined up standing up in their formalwear.
There is also a version of the Harper's Bazaar cover with SEVENTEEN in a lighter fare, smiling in front of the camera and with each other.
They are not only on the cover of Harper's Bazaar, but the feature story in the pages of the magazine will tell more about the K-Pop group through interviews, detailing the individuality of each of the 13 singers.
SEVENTEEN joins other prominent celebrities globally who have also graced the cover of Harper's Bazaar magazine. They include Miley Cyrus, Pussycat Dolls, Gigi Hadid, Rihanna, Selena Gomez, Angelina Jolie, Sean O'Pry, Nick Jonas, and so much more.
Harper's Bazaar publishes content on fashion, style, and the latest trends. It has editions in the Arab world, Argentina, Australia, Brazil, China, Czech Republic, Hong Kong, India, Malaysia, Netherlands, Russia, Singapore, Spain, Thailand, the United States, and in 22 other countries globally.
© 2023 Korea Portal, All rights reserved. Do not reproduce without permission.