BLACKPINK-Themed Christmas Gift Ideas For 2020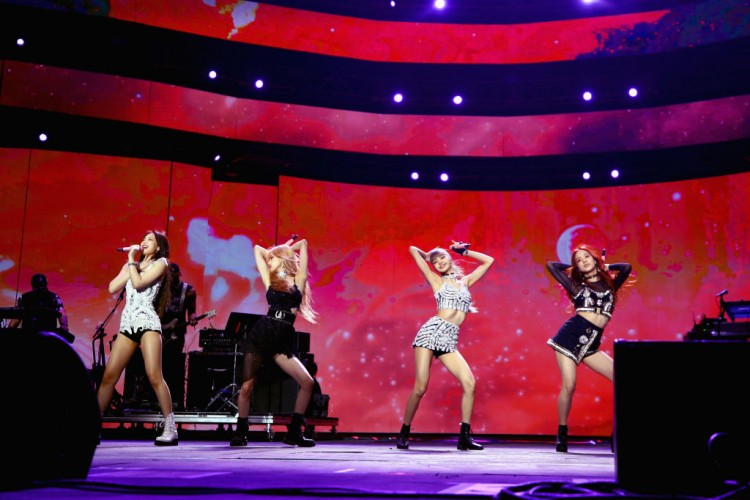 BLACKPINK, consisting of members Jisoo, Jennie, Rosé, and Lisa, are swiftly taking the world by storm. They have millions of followers on social media, and their music videos are raking millions of views within just minutes and hours of posting, compared with other artists and celebrities that take weeks or months before they reach as many views.
Why don't you celebrate Christmas with BLACKPINK in your area? Did you know there is BLACKPINK-themed merchandise you can wrap and present to your loved ones? Here are Korea Portal's top choices.
This BLACKPINK sweatshirt is perfect in the cold and winter season. It is not just for women but also can suit men. Whether your friend or relative is a certified Blink or not, they will love this loose fit shirt in 50 percent cotton and 50 percent polyester. It lasts long and is available in various sizes: small, medium, large, extra-large, 2XL, and 3XL.
2. BLACKPINK Coffee Cups and Mugs
Bring these to your office, or simply use this when drinking coffee, tea, and other beverages at home. These BLACKPINK coffee cups and mugs are the ultimate Christmas gifts. The material is handmade and ceramic. It is safe to have in the dishwasher and in your microwave.
Flaunt your love for the popular K-Pop girl group with this BLACKPINK iPhone case. It is very durable, and the case covers all edges of your iPhone. It features a raised lip that protects your mobile device's front screen against scratches, dirt, and dust. This product set already includes the glass screen protector, pencil bag, and silicone lanyard, all themed with BLACKPINK.
Any of these BLACKPINK-themed Christmas gifts are going to be appreciated and liked by your friends, loved ones, relatives, and acquaintances. If they have not known about this K-Pop group yet, giving them these presents can also be their invite.
© 2023 Korea Portal, All rights reserved. Do not reproduce without permission.