Queen Elizabeth Speaks In Recent Video Conference, Yet Furious At Meghan Markle's 'Tacky' New Investment?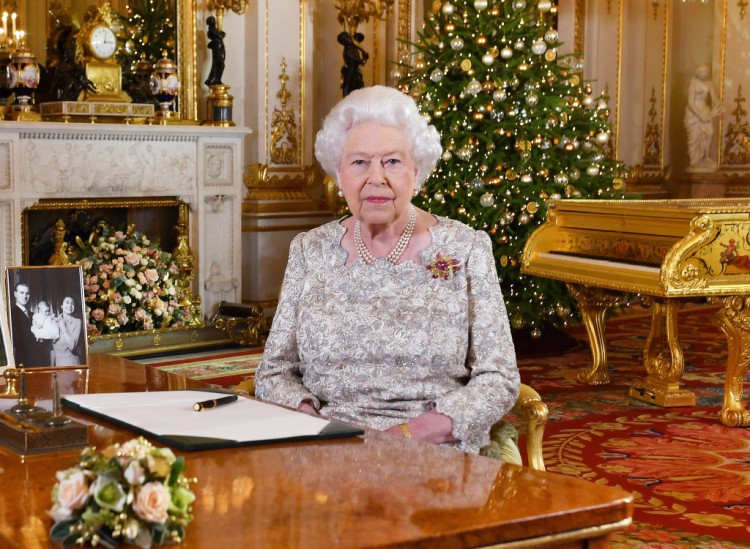 Queen Elizabeth II has appeared in a variety of video conferencing and virtual meetings since the COVID-19 began. This time, she is doing it with the accounting firm KPMG. However, her virtual meet did not happen without technical glitches. And, she is also quite infuriated over the new investment of Meghan Markle.
Last week, the Queen participated in a video call with the accounting firm KPMG to mark their 150th anniversary. She met with four employees located across the United Kingdom, heard their stories, and also, Queen Elizabeth listened to the staff quite perform a pre-recorded rendition of "We Wish You A Merry Christmas."
She described the presentation as "lovely." In the video conferencing, she was dressed nicely in a pale blue cardigan and white shirt and got into the call straight from Windsor Castle, where she and Prince Philip are celebrating Christmas.
Queen Elizabeth II spoke with the staff members, stating, "It sounds as though it's all going very well in spite of all the difficulties. It is difficult when people are used to being so close to each other, and everybody's been divided up so much. Well thank goodness for technology, so one can still do this."
However, in the middle of the video chat, there was a technical glitch. The Queen's photo disappeared and simply joked around when she came back to the video call. With a smile, Queen Elizabeth said, "You just disappeared, all of you."
They went on to discuss the Black Lives Matter movement and the COVID-19 pandemic. In the call were KPMG Partner John McCalla-Leacy, UK chair, and senior partner Bill Michael, youngest Office Senior Partner Cheryl Valentine, and 2017 apprentice David McIntosh.
Meanwhile, British royal wife Meghan Markle is currently involved in a multimillion-pound deal with Netflix and is starting to build an investment portfolio. Does the Queen have sentiments about this? Definitely.
According to "Good Morning Britain" host Piers Morgan, Palace insiders are "just not happy about this overt, commercial activity."
He quoted them, saying, "It's tacky, it's royals for hire, royals for rent."
© 2023 Korea Portal, All rights reserved. Do not reproduce without permission.