Social Media Is Celebrating LeBron James Being Named TIME's 2020 Athlete Of The Year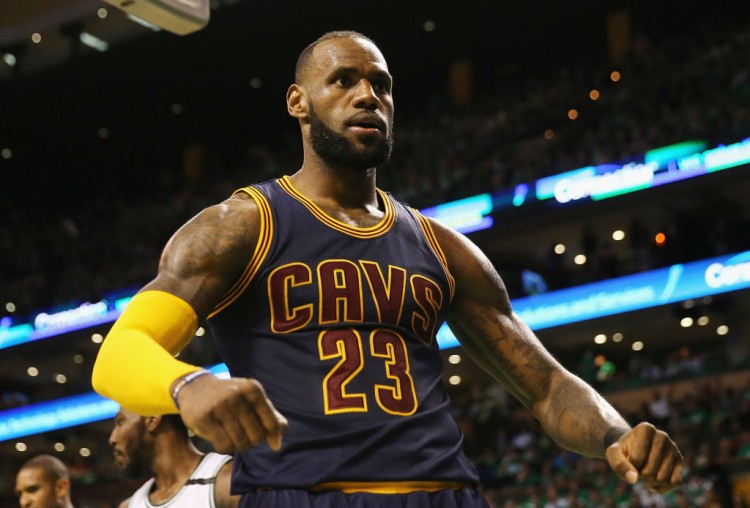 Just like BTS being named "Entertainer of the Year" on TIME magazine, LeBron James of the Los Angeles Lakers is declared "Athlete of the Year." His breakthroughs, achievements, and advocacies are narrated in the feature post on the world-renowned magazine.
Social media Facebook, Twitter, and Instagram are celebrating LeBron James being named 2020's Athlete of the Year.
The 35-year-old celebrated hoops player, and also the supporter of non-profit organizations including the Children's Defense Fund, After-School All-Stars, and Boys & Girls Clubs of America, is congratulated by celebrities and famous personalities.
Aside from the TIME recognition, LeBron James was also declared among the Sportspersons of the Year on Sports Illustrated.
Former NBA basketball player Kareem Abdul-Jabbar greeted LeBron James with congratulations on Twitter. He wrote, "Congratulations @KingJames you earned it!"
The official Twitter account of Sports Illustrated also greeted the Los Angeles Lakers star with congratulations. They posted, "All were champions in their sport in 2020. All were champions for causes seeking to level society's greatest inequities. Congratulations to the recipients of the 2020 #Sportsperson of the Year award: @KingJames, @breannastewart, @PatrickMahomes, @naomiosaka and @LaurentDTardif."
On Facebook, there were overwhelming greetings from the fans. Lois Curtis stated, "Congrats LeBron, a MAN making a DIFFERENCE. I really admire and respect your voice and game. You are a positive role model to so many young boys."
Virgie Thomas, meanwhile, posted, "A great humanitarian and activist, he is truly an inspiration. Congratulations Mr. James, and thank you so much for your selflessness."
On Twitter, @marsha_vivinate posted, "Congratulations to LeBron James @KingJames for being named Time Magazine Athlete of the Year! You've done a lot for our community. Thank you. #LeBronJames (clap emoji)."
Netizen @zoebreedlove also congratulated @KingJames, noting how his 28-year-old son admires him. She wrote, Congratulations on your @TIME honor. So well deserved. Thank you for using your platform to elevate your people. My son, aged 28, has seen you as King since you emerged in high school. For Christmas, I gave him your 1st basketball card and a Sports Illustrated cover."
TIME also declared President-elect Joe Biden and Kamala Harris as "Person of the Year," the frontline health workers and racial-justice organizers as "Guardians of the Year," founder of Zoom Video Communications Eric Yuan as "Businessperson of the Year."
© 2023 Korea Portal, All rights reserved. Do not reproduce without permission.