6MIX, JYP Pre-debut Girl Group That Almost Debuted Instead Of TWICE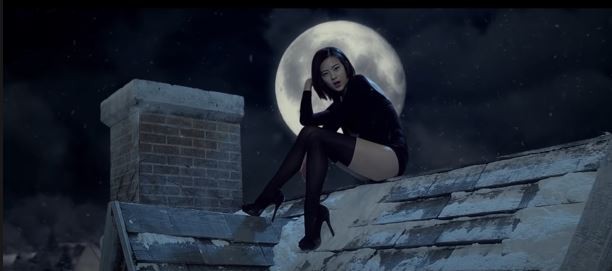 We may not have the chance to see the TWICE we have come to love today. In an alternate universe, TWICE may not have had existed.
In 2014, rumors spread that JYP Entertainment was planning to debut a girl group composed of six members. This group was supposed to be called 6MIX, and the rumored members even made an appearance in Seoul Fashion Week 2014.
However, due to some members leaving, lineup changes, and internal problems, the prospected girl group was disbanded even before they officially debuted. Here are the following trainees who are supposed to debut with 6MIX.
Lena
Probably one of the most popular and highly anticipated trainees that supposed to debut for 6MIX was Lena. Ahn Celena, or also known as Lena, was the rapper featured on Sunmi's "Full Moon." According to reports, Lena was supposed to be the main rapper. Sadly, Lena left JYP Entertainment before SIXTEEN. She returned to the US to pursue her acting career. Lena also had the opportunity to enter and compete for Miss Korea.
Minyoung
Born on February 27, 1998, the next member rumored to debut with 6MIX was Song Minyoung or Minyoung. Unlike Lena, Minyoung didn't leave JYP Entertainment and entered the survival show SIXTEEN. She was known for her powerful voice and her innate talent for composing songs. Sadly, she wasn't able to debut with TWICE. It was speculated that Minyoung returned to America after the survival show to focus on her studies and is not planning to pursue her music career.
Jisoo
Jisoo, now more known as TWICE Jihyo, trained the longest among the trainees who are supposed to debut as 6MIX. Jisoo trained for 10 years and competed with SIXTEEN after the failed debut of the 6-membered girl group. Jisoo went on to survive SIXTEEN and debuted as Jihyo, the leader of TWICE.
Jeongyeon
Because her birth name sounded like a boy's name, she legalized her name to Yoo Jeong Yeon. She became a trainee after passing the JYP Entertainment 6th Open Audition on March 1, 2010. After the debut of 6MIX was canceled, Jeongyeon joined the survival show SIXTEEN and went on to debut as TWICE's lead vocalist.
Nayeon
Nayeon really wanted to pursue a career as an idol. That is why in 2010, she secretly entered a JYP Entertainment open audition and passed. She was a famous trainee who appeared on "Dream High 2" as the partner of GOT7's Jinyoung in a dance number. She also appeared as the lead female role in GOT7's "Girls Girls Girls" debut music video. After the cancellation of 6MIX debut, Nayeon was the first trainee to be announced to join SIXTEEN. There, she became a strong contender and became the first member to be confirmed in TWICE.
Cecilia
Cecilia was a popular Australian-Chinese JYP trainee back in the days because of her visuals. Nothing is known much about her trainee days and her role for the supposed-to-be JYP girl group, 6MIX, because she had no exposure outside of the monthly showcase. For some unknown reasons, however, she left the company in 2014. Currently, she is pursuing an acting career in China. Under the name Yanfei Song, she made her successful debut in a Chinese movie entitled "Braveness of the Ming."
Sana
Born in Osaka, Sana passed the audition and became a JYP trainee in 2012. She was chosen to be a replacement for the 6MIX after the two trainees, Lena and Cecilia, left JYP Entertainment. However, the debut plans were canceled, and Sana joined SIXTEEN along with Jisoo, Nayeon, Minyoung, and Jeongyeon. After a roller coaster survival show that was SIXTEEN, Sana debuted with TWICE, and the rest is history.
© 2023 Korea Portal, All rights reserved. Do not reproduce without permission.