Spicy Food Lover: Meet The Spiciest Korean Recipes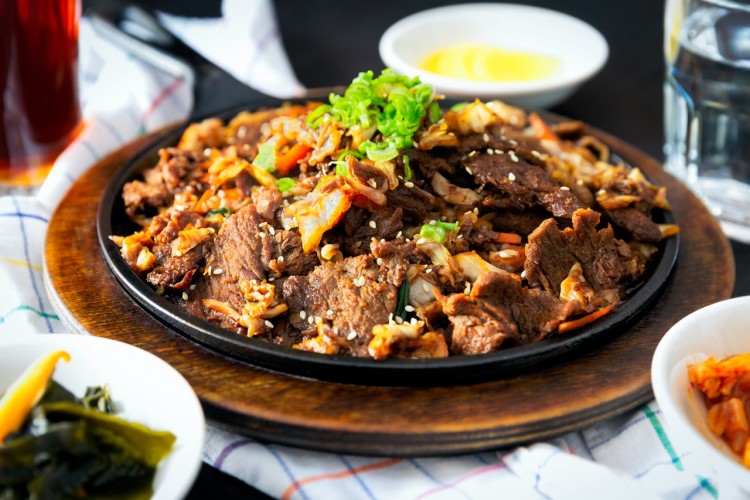 If there is one identifier that Korean food will have, it is "spicy." When it comes to spicy recipes, the first thing that will come to your mind are the options of Korean dishes. Many Korean delights like the Spicy Rice Cakes, Korean Fried Chicken, and Fire Chicken are in themselves spicy already. What about the spiciest Korean dishes? Here is the rundown.
1. Onnuriye Donkatsu
Onnuriye Donkatsu or pork cutlet is already looking spicy when seeing the way the dish is served. It is super dark in color with the chilis on top, what could be spicier than this?
It is also known as the Donkatsu of Death, a.k.a, the Drop-Dead Donkatsu, and is regarded as one of the spiciest recipes in the world. This pork cutlet is drenched in the ominous dark red sauce Asian herbs. It also has the spiciest chili on Earth as one of the major ingredients.
2. Buldakbokkeummyon
Buldakbokkeummyon is in the instant noodle category and is known as the spiciest noodles on the planet. This dish is available in any convenience store in Korea, or perhaps even in your location as an imported product. When you choose to have this incredibly spicy noodle, be sure you have milk, yogurt, or beverage so you can counteract the taste.
3. Maeundae galbijjim
Maeundae galbijjim or braised short-rib stew. Even the toughest social distancing might be challenged with this uber spicy Korean dish. Because you might need rescue from its very spicy taste.
This braised short-rib stew should be consumed with care, as it might leave intense pain on your tongue, especially if you are not aware of its spicy level. You can eat this with steamed egg to alleviate the spiciness, and it is encouraged to have this with your friends in case the spice takes its toll upon you.
Are you a spicy food lover? Head over to Korea. You can also try Lee Kang-sun Silbijip nakji bokkeum, Jjambbong, and so much more spicy foods.
© 2023 Korea Portal, All rights reserved. Do not reproduce without permission.