'True Beauty' Is The New K-Drama Sensation, Actor Hwang In-yeop Poised To Be Your Sought-After Heartthrob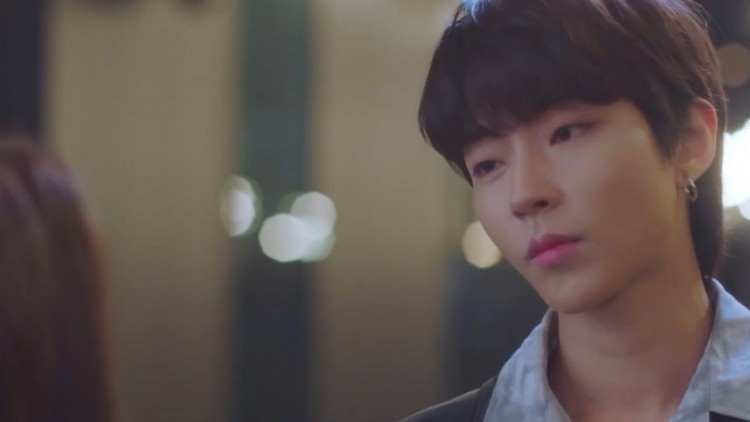 "True Beauty," the newest Korean drama that tells the story of Ju-Kyung and how she hides her bare face by always wearing makeup and how she gets involved in a love triangle with two men, Lee Soo-Ho and Han Seo-Joon, has kicked off and now on its first week. The fans are loving it.
Im Ju-Kyung is portrayed by Mun Ka-Young, Cha Eun-Woo plays the role of Lee Soo-Ho, Park Yoo-Na portrays Kang Soo-Jin, and Hwang In-Yeop plays the role of Han Seo-Joon.
The K-drama started on December 9th on TvN, and since then has hooked fans in Korea and all over the world. Will it also be a global sensation like what happened with "Crash Landing On You," "Start-Up," and "It's Okay To Not Be Okay"?
KDrama Stars reported how 29-year-old "True Beauty" star actor Hwang In-Yeop is making great strides in his acting career after his first web series, "Why."
He is playing the role of Han Seo-Joon in "True Beauty," an attractive high school student with a strong and tough image, but a warm and nice guy inside. He was a friend with his rival in love, Lee Soo-Ho, before turning out to be enemies fighting over Im Ju-Kyung, the character of Mun Ka-Young.
The image of his character in the K-Drama will help him fight for his love for Im Ju-Kyung. He said in one of his interviews, "I constantly reflect on how I can look sincerely."
December 2020 is a good month for Korean dramas. Aside from "True Beauty," "Mr. Queen" will air the pilot episode on December 13th and is a story of a man from today's age whose soul is trapped in the body of a Joseon era queen.
"Cheat On Me If You Can" will also be a Christmas treat, telling the story of a best-selling crime novelist who has a divorce lawyer husband.
© 2023 Korea Portal, All rights reserved. Do not reproduce without permission.