Netizens React To Rain's New Boy Group Ciipher: 'Hope They Don't End Up Like MBLAQ'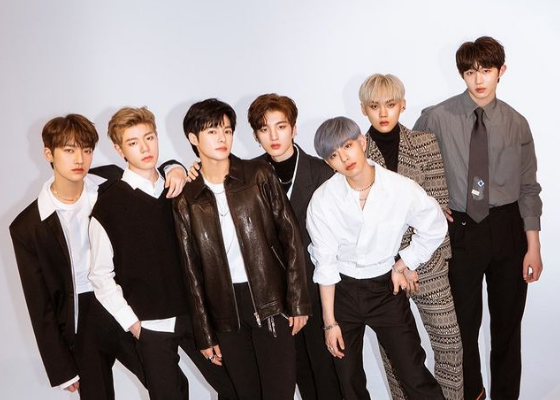 Rain Company is set to debut its very first boy group named 'Ciipher!'
After teasing everyone with a simple post on his Instagram account on December 9, Rain finally dropped the "good news." Rain dropped the announcement through an Instagram post, stating that his label, Rain Company, will be debuting a boy group soon.
Rain's post further stated that he would officially introduce the upcoming boy group members in the latest episode of his 'Season B Season' YouTube series, which is today, December 10.
According to the reports, Rain Company's first boy group is named Ciipher and has seven members, namely Seokwon, Gwanghyun, Hyunbin, Choonghyun, Keita, Dohwan, and Sungwon.
Netizens first took notice of Seokwon since he is the oldest among the members, born in 1996. It is rare to debut an idol nowadays born before 1999, as most rookies today were born within 1999-2004.
Moreover, the netizens also took an interest in the members' age gap, saying that the members are quite a mix. However, one good thing about Seokwon is that he has already completed his military service, which is an advantage for him and his fans.
Meanwhile, though many had expressed their warm welcome to Rain's new group, some have expressed their concerns. Some netizens are worried that Ciipher will end up like MBLAQ, Rain's produced boy group under J. Tune Camp.
Although MBLAQ did not officially disband, they have stopped promoting soon after some members left the group to focus on individual activities. Most of the fans have blamed Rain for the group's outcome, stating that he left them alone.
Many netizens have expressed concern over Rain's boy group, hoping that they don't end up like MBLAQ. One netizen commented, "How long before he grows tired of them like MBLAQ?" while another stated, "Just because Rain is a successful idol, it does not make him an effective businessman. Exhibit A, MBLAQ."
In light of this, many have defended Rain against the accusations, encouraging everyone to give the icon another chance and look forward to Ciipher's debut.
© 2023 Korea Portal, All rights reserved. Do not reproduce without permission.